Article looks at the latest styles of lace wear. It gives women readers 3 style options to consider when purchasing them.
Women, Welcome to the world of Lace fashion!
These are a must have in the wardrobe of all fashionable women. They give a sense of prestige and class to them, today's article will look at 3 common styles of these apparels.
Women who have never tried out them earlier will benefit by the various dress options discussed in the article.
Sheer Lace
These are bound to get you immediate admirers. It is opted by a lot of celebrities who regularly attend social functions. The latest to sport it well is Kate Middleton who is fast becoming a sought after representative for British Fashion.
Heavy lace, the trending winter style
This winter season, it's one must wear heavy clothing. They blend beautiful structured designs with warm clothing. If you are looking for structure and a defined silhouette then these heavy clothes should be ideal for you.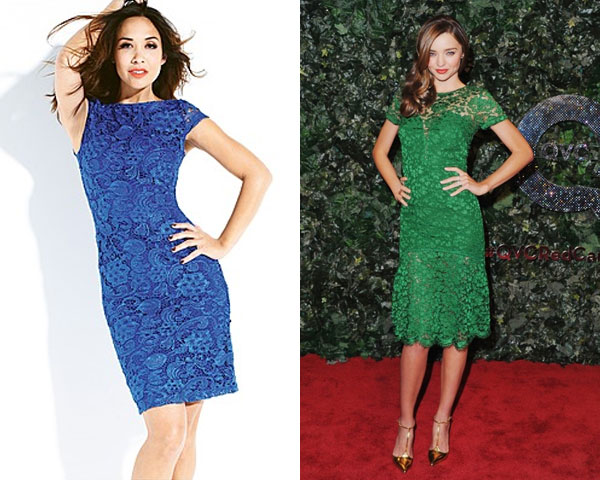 Metallic dresses
If you are looking for something contemporary then your choice must be metallic. They are trending this season in the category of party clothing. Metallic apparels look great when teamed with jewelry and other right accessories.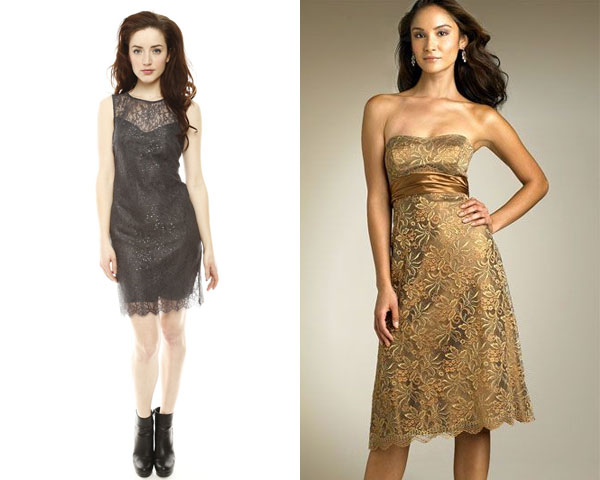 On a conclusive note, some wearers might find these dresses as a bit too bold and loud for their individual personal taste. If that is the case then one should try mixing up these dresses with contrasting textures like wearing a jacket, fur coat etc.
Those trying out these for the first time and not sure of how to wear them could start first by wearing leather jackets over them to sport a tougher look. One can even try sporting an electric gothic inspired look by teaming the apparels with faux fur and velvet fabrics.
Women, these apparels are by all means meant to be a staple part of your fashion wardrobe. There is something uniquely beautiful about them which one just can't ignore.
Now, it depends on you whether you want to use it for daily casual wear or only for special occasions. Try to be a bit creative and innovative whenever you try on apparels, this will allow you to wear them differently each time and also extend their own shelf life.
Hope you have enjoyed reading this article; let us know if you have any particular style of your own.
We would love to hear your story.