Harem trousers are baggy long apparels that are tapered at the ankle with side flaps on the hip that button at the waist area. These outfits owe their origin to the Arabian Peninsula and are a cross between a skirt and pair of skinny jeans. They are commonly worn using a pleated skirt and are used in belly dancing. They belong to the category of fashion apparels that have constantly evolved through time.
A modern day perspective displays harem as Baggy outfits that are highly popular in the social circuit. They were initially popularized in the 90's by pop star M.C Hammer who wore them in his music video's (Can't touch this) and made them a rage the world over.
In today's article, we are going to look at what are other styles in which we can wear them. To make the article easy to consume we have divided it into parts like
Casual look
Sexy Look
Unusual look
Elegant look
Sporting the Casual look
The Casual look can be worn through multiple angles for the wearer. These trousers are available in multiple fabrics and most popularly in leather as well. Our latest collection for 2014 includes the very best of these leather pants.    
Sexy look
Baggy apparels when sported with corsets will blend in a unique manner to bring about a suave and sexy look onto you. We already have a great collection of leather corsets that will surely increase the oomph factor in your wardrobe.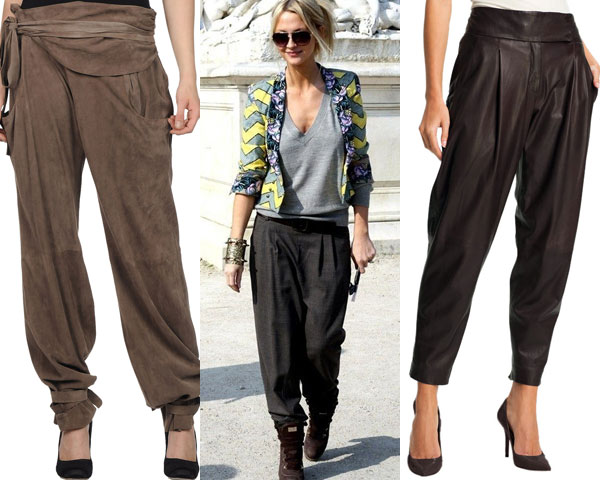 Being Urban while Unusual with jeans vests
Pairing your favorite jeans vest with a super cool leather trouser is a way to display your inner style.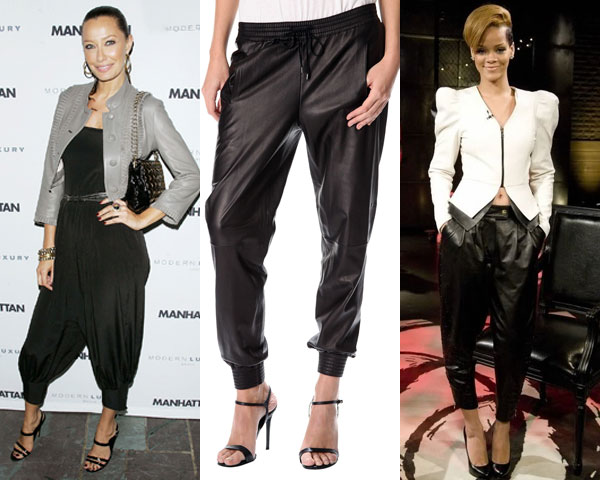 Blouse and Blazer elegance
Are you looking for attires that will make you the showstopper of your office? Then try pairing your harem apparels with a smart blouse or blazer and you will surely get attention.
Hope the above suggestions have made you relook at your harem (baggy) pants, these though of conservative origin are meant for the bold modern woman.
Hope you have enjoyed reading the article, in case you have a style of your own on how to sport these lovely apparels do let us know.