Article discusses in depth 4 trending styles of wearing white denim during the winter season for women. It touches upon how a bit of innovation could revive a gloomy spirit.
Are you feeling low on realizing that the harsh winter is going to stay longer than usual?
If yes, this article should brighten your spirits.
Due to the severity of the weather around us, it's normal for most us to feel a bit gloomy in mood and spirit. In depth studies indicate that the weather has a role to play in regulating our moods. We can't change the weather overnight; however we have realized over the years that innovatively trying out different fashion styles sometimes really perks up one's mood.
Today's article looks at mixing the color 'white' and the 'denim' material. A bold combination when it first came out, however it developed to be a style in its own and it has been considered a good recipe to combat the bad weather around.
So keeping this mind, let's look at how women can sport white denim, let's examine how just a bit of creativity and ingenuity can go a long way in making it a sought after fashion apparel.
Checkered tops, purses and shoes
Earlier white apparels were considered only for Labor Day wear. Thankfully that is no longer the case today. White denim is great when you are wearing black and white checkered tops. Tag this along with a smart clutch, matching shoes and you are bound to look adorable.
White, an inspiration to be glamorous
Tilda Swinton the British actress got tremendous accolades for her work as the witch princess in the movie series 'The chronicles of Narnia'. However, from a fashion sense what we liked about her character was that she was always glamorously dressed in white. Let's get inspired by her attire and wear the right accessories like a studded ear rings, white footwear and look fabulous.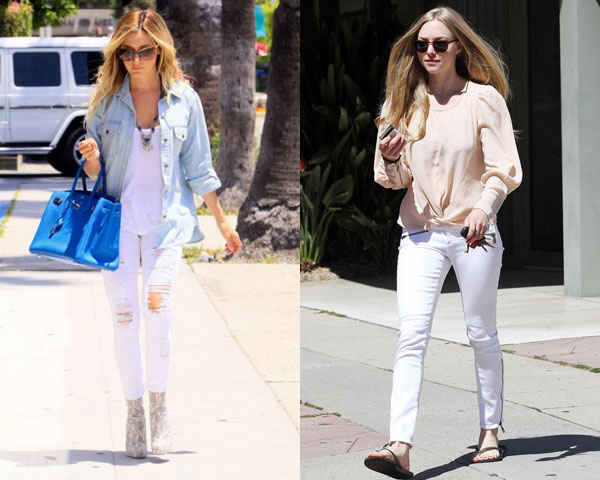 White and Tan colored skirts
Wearing a combination of aviator glasses, white denim shirt and a tan skirt can be a great change to your office wear. Wear this theme and you are bound to get admirers.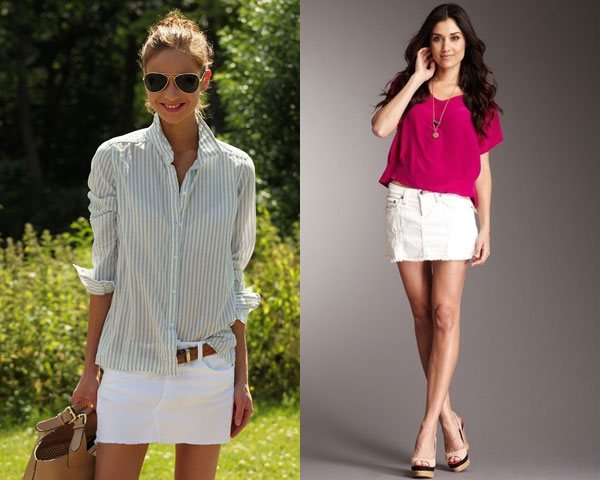 Wearing white denim for daily wear 
White is a symbol for purity and cleanliness, if you are looking to start afresh try it by wearing white. White denim can surely be part of your daily wear, being of denim material it will surely provide comforting warmth to wearer. One must try being innovative and use the right accessories when wearing white.
On a concluding note, wearing white is a welcome relief as the color has a calming effect on wearers and others. This effect is compounded when you wear white denim clothing as that allows wearers to feel warm and cozy as they go about their day to day activities.
Hope you liked reading our article, if there are any particular topics that you will like us to write about, do let us know, we will be glad to oblige.