What pops up in your mind when you first hear leather and lace? Okay, they were the trend for the fall. But, leather and lace, the rocking combination of edgy and soft is there to stay this summer too!! We have tried to compile some looks for your inspiration or guide to dress up this summer.
This unexpected combination of leather and lace is actually striking. The feel of the soft fabric like lace against the tough leather, did get caught in the skepticism. However, thanks to the Hollywood celebrities who broke all the notions and embraced this unusual yet striking combination with full confidence and grace.
This summer too, this combination is going to be the hot favorite. Let us look; what could be your pick this summer.

Leather LBD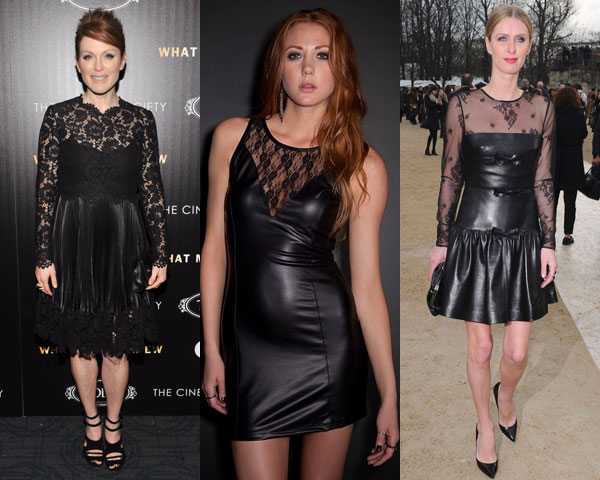 The Little black dress in leather has always been a hot favorite among the fashionistas and Hollywood Divas. With summers around, there is a little twist. This time it is lace and leather, which is ruling the roost.

Colored Leather and Lace Dresses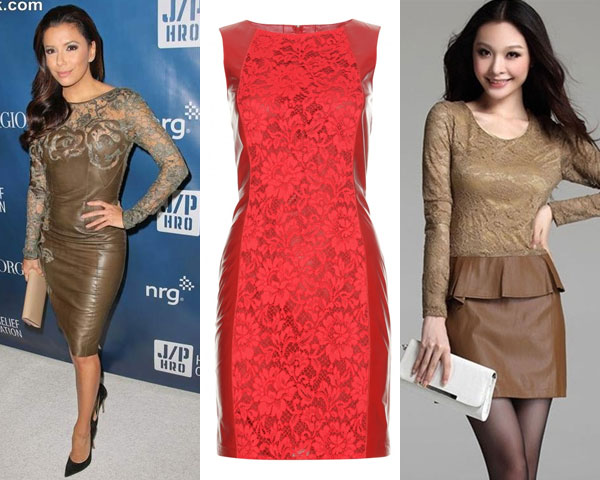 Leather shorts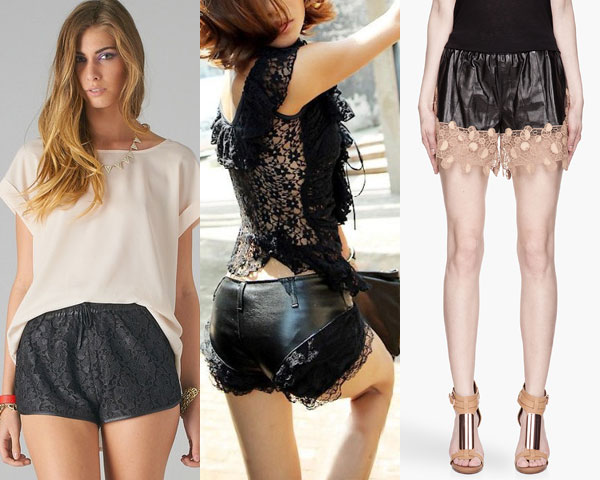 Leather Shorts are now out in summer friendly colors. However, try out the leather and lace combination in these shorts. They will not only keep you cool but also help you stay stylish.

Leather and lace peplum tops
Peplum tops look pretty however, pairing them right is sometimes tricky. Pencil shape body type is the most suited for the peplum tops followed by pear shaped and hourglass. If you are blessed with such a figure, do not miss the leather and lace peplum top from your wardrobe.

Leather and lace cropped jacket
Leather jackets in summers are a big no-no. However, the cropped ones are quite in demand these days. The reason, they are short and quite light in weight unlike the bulkier biker jackets. Get one in leather and lace and create a bold style statement this summer.

Leather and lace gown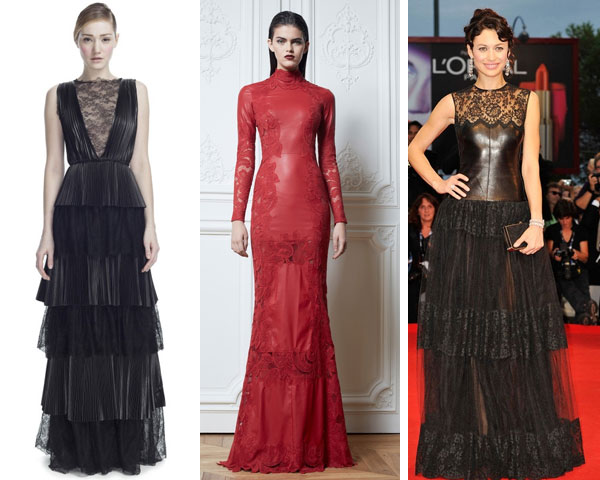 How about the idea of dressing up in a stylish leather and lace gown for the evening cocktail party? This hot chic combination will win you much appreciation. However, you will need to spend a good amount of time looking for the one that suits your body and pocket. Remember, it won't come cheap.

Leather, Lace and floral embroidered dresses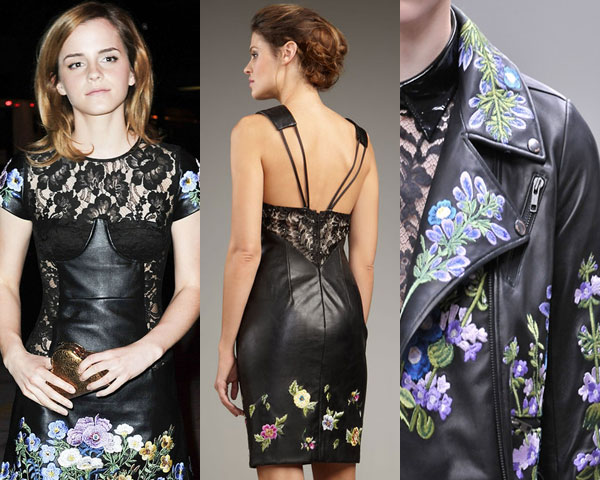 Emma Watson, the Harry Potter star wore a leather and lace dress from Christopher Kane's autumn/winter 2010 collection. I think, leather and lace were not working for her, so she chose to top it off with a bit of floral looks. She was unquestionably looking stunning and won appreciation for her out of the box pick.

Leather shorts and lace top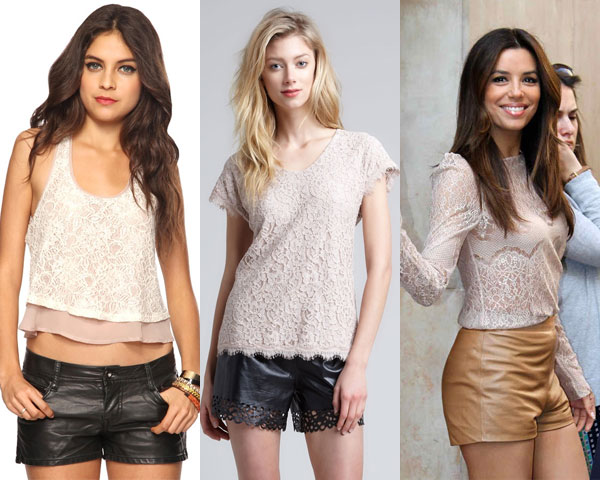 If you do not like the idea of leather and lace incorporated in one clothing, wear them separately. Get a nice leather short in black and wear it with a tank top in white, beige or cream. Eva Longoria was currently seen in a leather short in tan brown. She coupled it with a beige lace top. The ensemble looked igniting. Have a look!

Leather jacket over lace top/ dress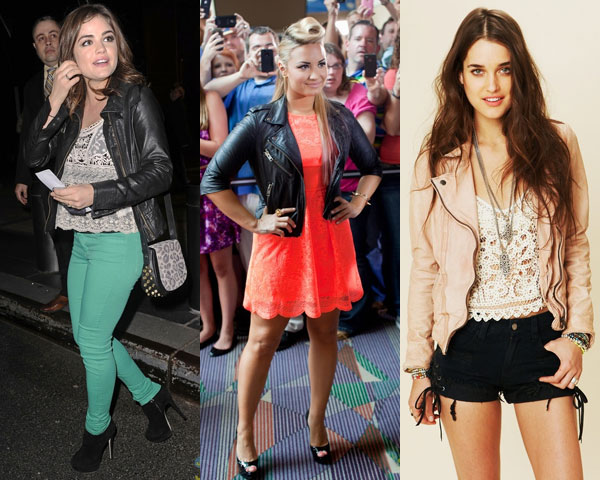 This combination also looks very pretty. A great and an eclectic mix of feminine and masculine features. Buy yourself a nice lace top/dress and top it with a cropped leather jacket preferably.
Hope, this write-up turns your style guide and helps you dress up at your best and look ravishing.