Leather is perfect to don a sharp chic-esque look. Leather pants offer a degree of oomph and sophistication hard to ignore. Go trendy with its many variations.
Those unaware, they are among the most versatile and rather classic pieces of clothing available. Unlike earlier times, today one can easily find a great pair thanks to designers for making several versions of it. A must have garment in every fashionista's wardrobe. These make excellent wear for all occasions. Here's an overview of different types available and ways to pair them with other apparels.
Pants
A classic and an instant hit when teamed with the right top. They offer an edgy vibe that makes one stand out. Ditch the conventional style, black is so overrated. Instead, opt for colored pants. Wear them with neutrals or pastels tops to add that oomph factor. These are perfect for winters and summers.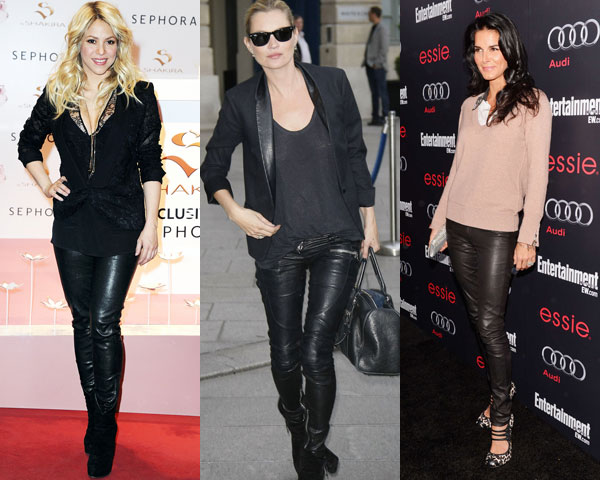 Leggings
A perfect alternative to wearing jeans are leggings. They are easier to wear and apt in cold weather. They are several ways to don them. For example, pair it with an oversized plaid shirt along with ankle boots, which are nice for a day at work and equally good when worn with a chunky knit and stiletto booties on a date night. On the other hand, a t-shirt and wedge sneaker goes well to underline a casual theme.
Baggy
Tight or skintight need not be the only way you wear leather pants. Baggy is the new sexy thing and its sure straight up cool. It carries a certain eye-catching appeal, which will compliment every body shape. Try it by wearing a plain or patterned light colored top. Be sure to add pointed heels or perhaps a strappy heel to complete the look.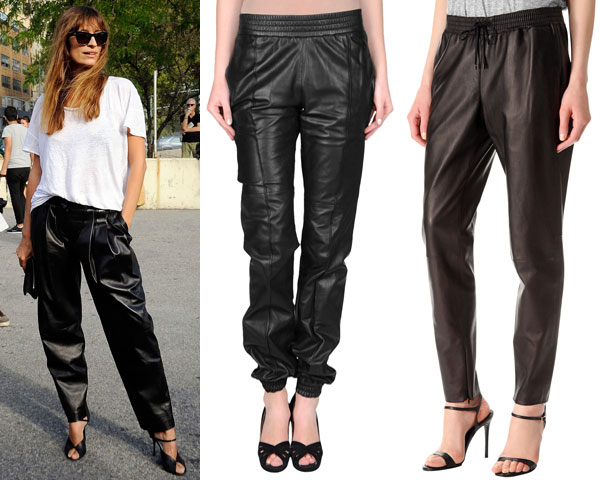 Trousers
Leather trousers seem to have taken the place of skinny jeans, becoming an everyday staple in most girls' wardrobe. However, fight the urge of wearing too much of it in form of tops and accessories and avoid open toe shoes. One way is to team it with a simple narrow cut, buttoned silk blouse along with a matte hide bootie. Remember, to punctuate the trouser it is essential to pair it with appropriate tops and shoes.