Article looks at 5 common style faux pas that most people commit in their daily lives. It hopes to educate readers from committing further blunders.
Being stylish has merits of its own, as one is the recipient of many compliments and accolades. More importantly, there is an important sense of good will generated and self-confidence. Sometimes to keep up with the constantly changing trend one has to dare to be different and experimenting with apparels is the only way to achieve that. However, like in most experiments it is only human to go wrong and when such errors happen it called a Fashion faux pas.
Today's article looks at the top five fashion faux pas that most people commit, this blog serves to educate the reader so that he unwillingly doesn't commit the same.
Sandal with socks
If you fancy wearing socks with sandals then you are by no means making a fashion statement. In fact, it looks obnoxious on the wearer.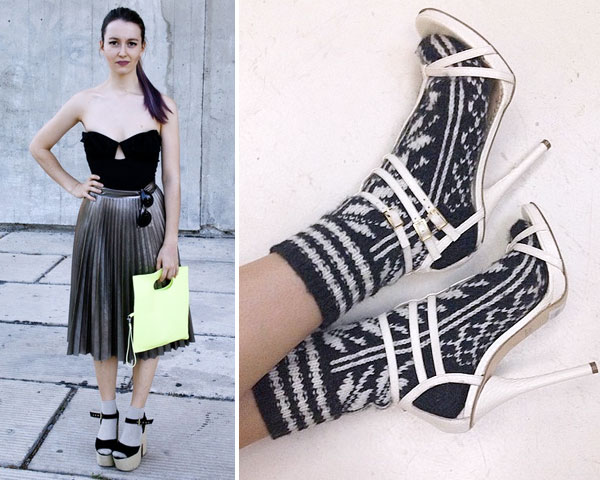 Too-short pants
When one is wearing pants, one should make sure to wear them completely. Wearing one's pants or trousers too short is surely not stylish.
Corporate wear with sneakers
It is surely not fascinating to see a grown up man in corporate attire wearing sneakers. Sneakers or track shoes are meant for casual wear, when they are paired with T-shirts and denim.
Too many colors
Wearing too many colors gives an impression of being on a Hawaiian vacation and it just is not right to always sport that year around. Dressing sense demands that one must always dress appropriately.
Dressing for the wrong season
It is very important to have a dressing sense that is rightly matched to the changing seasons. It will be considered highly inappropriate if one wears woolly clothing during summers and lighter fabrics during winters.
On a concluding note the above 5 suggestions are just the tip of the iceberg on common blunders that are committed by wearers. Whenever one is trying out something different, it is always better to check if the garment has a style sense when worn by you. This can probably be achieved by sharing it with an individual who has a good rapport with you and will give you an honest judgment.
Hope the above suggestions have prompted you to relook at your fashion choices. If in addition to these topics you will like us to write on other topics as well, do let us know.