A vest is a stylish piece of clothing that offers versatility to its wearer. When teamed right, its unique form makes for a flattering look. A huge hit with fashion conscious women globally, this sleeveless garment is a must-have accessory in every woman's wardrobe.
Originally, part of three-piece suits, today it has outgrown or rather redefined its place in women's wear. They are truly versatile, more and more women are incorporating it in their daily wear by pairing it with different apparels, from tees to dresses. Whatever the occasion at hand, it makes for a chic addition and helps elevate one's style quotient. Here are 3 handy tips on how to wear a leather vest.
A Perfect Layer
 There are variety of vests available in the market today, among them, the most popular ones are sleeveless. It mainly features a V shape neckline, come in waist length and has button or a zip fastener at the front. These items are perfect to be layered with almost anything – sweater to strapless dresses.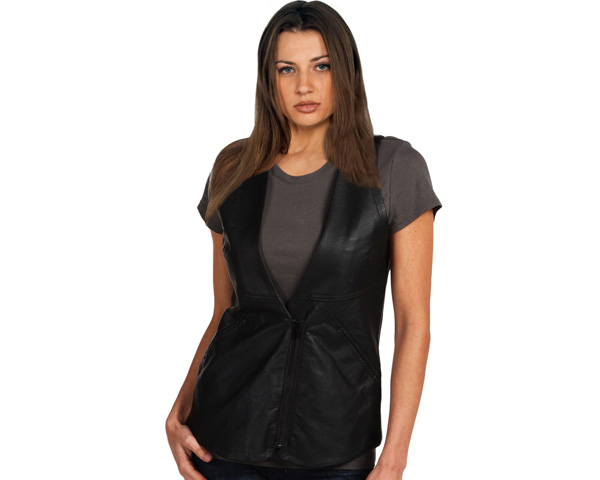 Biker Chic
For a classic biker look, we suggest you take one in an earthy tone like brown or tan and layer it over a white, grey or any soft colored shirt. On the other hand, you may also pair it with a plain or frilly blouse with a knee length skirt or a pair of jeans to achieve a dressed up or dressed down look as per your mood.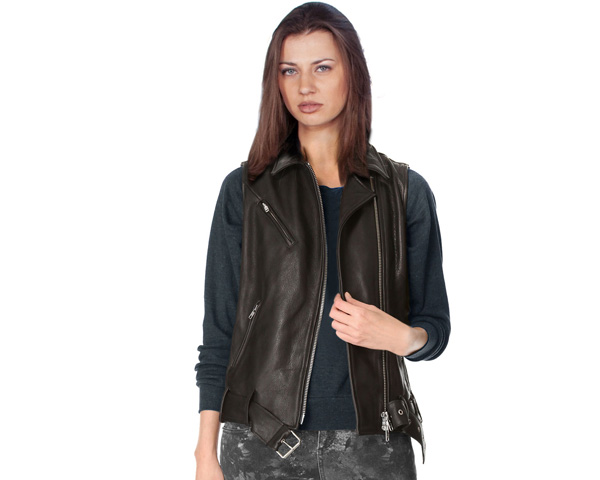 Basics Elements
Look your best in basics by teaming a crew neck T-shirt with your favorite jeans and top it over with a zipper vest. Nonetheless, you may opt for other colors like pastels, neutrals or event bright since all evidently look great with a black vest. Whether a blouse or T-shirt, remember it should play a complementary role.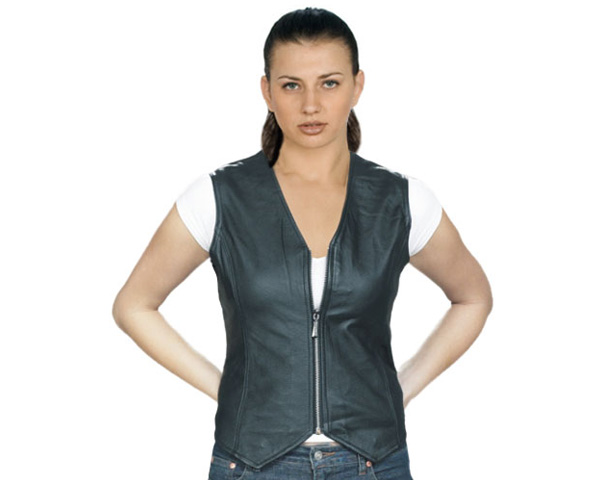 Thematic Style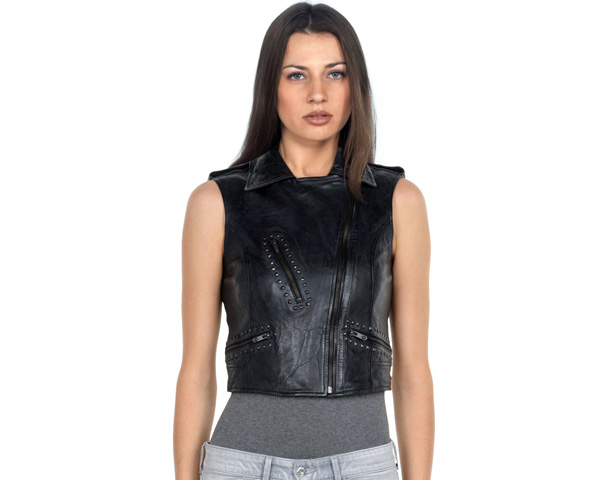 A studded sleeveless outfit is not a thing meant only for women who ride bikes and rockers. Don an uber-cool look by wearing a tank top with a pair of skinny jeans below and to it add an edgy look by wearing a cropped leather vest above.  The zipper fastener and ornamental studs add an element of texture. Don't forget to add an ankle boot or sneaker to complete your look.