Women's day is round the corner and if you are intending to purchase a gift for the special people in your life, then this article will serve of good purpose. We have collated five unique ideas, which you could consider for them irrespective of wherever you are. 8th March the significance of it is already well known and now with feminine issues taking center stage across the world, it is important now than ever before in the yearly calendar.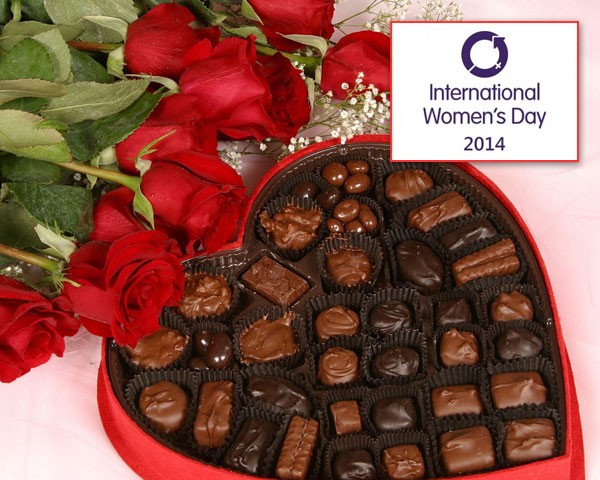 Treating with Flowers & Chocolates
Flowers and chocolates really tend to soften girls. Tomorrow 8th March is surely a good way to treat the special people in your life and make their sorrows melt away. Author Tip: Men if you have given sorrow in your life to women, these gifts can be a great way to reconcile with them.
An Empowering Book or Powerful Movie
Books and movies are immensely influential and are a source of positive energy. If she likes to read books then do gift her one, also a good idea would be to go for a movie together. Going together to the movies with your mum or sis is great way to encourage family bonding.
Ladies Only Party Invitations
If you had, a girl gang that was dispersed once you moved on, then use this day to bring them all together. A leader will have to take the initiative and set the ball rolling on a girly union.
Handmade Stuff
Let us face it since the time you were a toddler the elderly women in your life have been caring for you. They hand knitted your clothing and took care of you through your growing years. Gifting them something made from your own hands is sure to get them nostalgic.
Food
Good Food melts gender barriers. If the woman in your life has, a sweet tooth or has a liking for a particular taste of food. Then 'indulge in food', you could take her (Sis, Mum, Granny, Aunt, Friend etc.) on a dinner date and make some new memories.
On a concluding note, corny as it sounds Women complete a man.
Hope you have enjoyed writing this article as much as we have researching and presenting it to you.
Wish you happy weekend.