Article welcomes readers to the official color of the New Year 2014. A color that will find many admirers right from premier circuit diva's to commoners due to its uniqueness amongst other colors.  
Today and tomorrow are the last days for this year's official color 'Emerald Green'.  Did you know that the firm Pantone Inc. headquartered in Carlstadt, New Jersey is responsible for setting the official 'color of the year'?  Their research team meets twice in a year, to debate and discuss on the probable color options for the New Year. Once completed, their final choice is published in a magazine called 'Pantone View' which is used by leading fashion designers, florists and many other consumer oriented companies. So now with New Year's Eve just round the corner, you might be wondering which one is the official Pantone 'color of the year' for 2014.
It's 'Radiant Orchid'. Pantone has described this bold color as being "captivating, magical and enigmatic." Further, its executive director Leatrice Eiseman has described it as being "An enchanting harmony of fuchsia, purple and pink undertones, radiant Orchid inspires confidence and emanates great joy, love and health. It is a captivating purple, one that draws you in with its beguiling charm."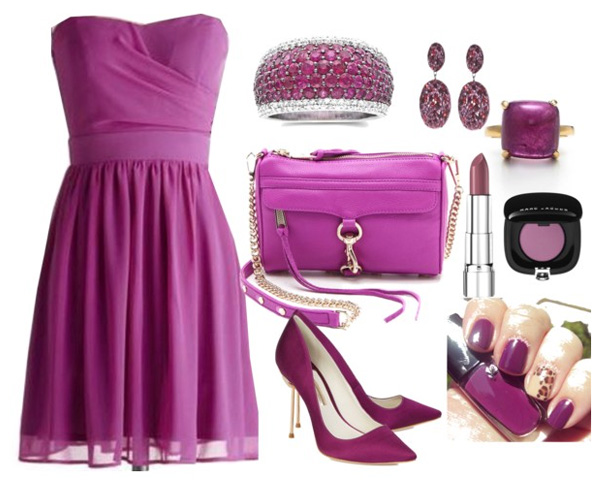 So now that you know what the official color is going to be for the New Year, let's open your wardrobe and load it with radiant colored orchid apparels for you.
Open Sesame!
Dresses  
A great thing to do in the first week of January 2014 would be to generously indulge in some quick wardrobe cleaning; this would involve dishing out the old wardrobe wears especially 'Emerald Green' apparels and replace them with purple hue Dresses. Believe us, once you wear these dresses especially in the first month, you will be easily noticed, we have already lab tested them and the results are amazing!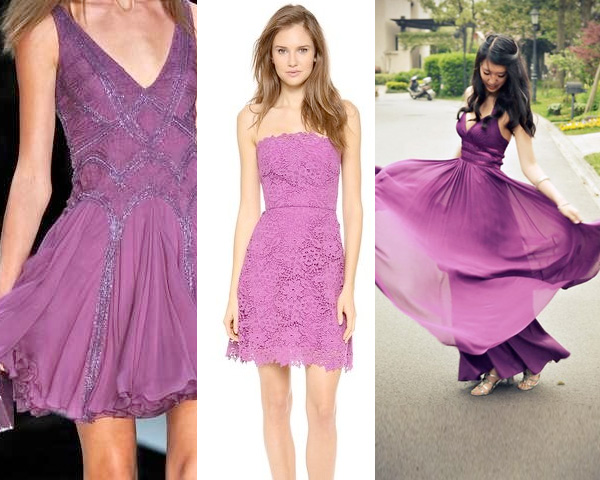 Jackets
If you are going clubbing, these can be a great apparel to shield yourself from the cold weather, and know that you are chic and stylish. Using your innovation you can come up with some really interesting combinations that will find you admirers and new friends in the first party you attend in the New Year.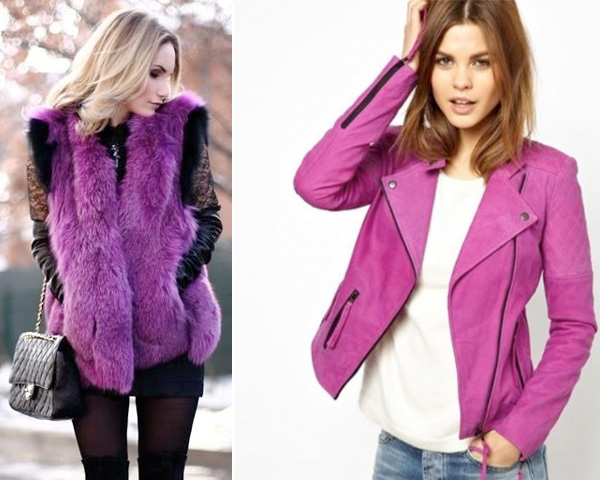 We have an ensemble collection of Jackets, each of which is designed keeping in mind the trending themes of the season. Keep a close watch and we are sure you might find something matching your taste.
Pants
Radiant colored orchid pants are a must have of every diva's ensemble wardrobe. Now being the winter season, one can look at wearing wooly colored pants or chinos over a good warm jumper suit. If you are willing to buy good quality pants, they are great investment for the year.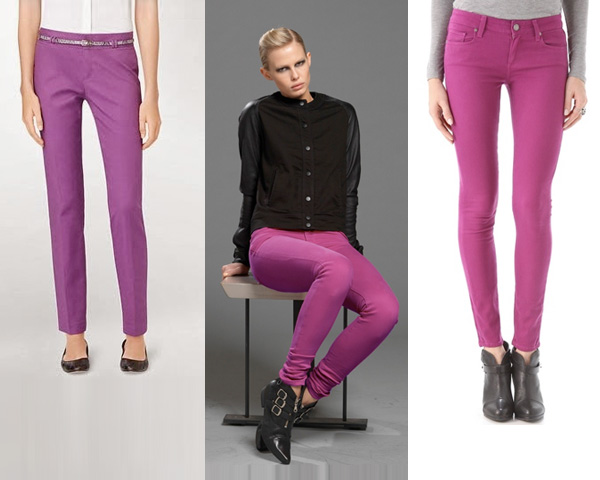 Shirts and Tops anyone…
Wearing a royal orchid shirt or a pant is a great match for women having a vivacious and bubbly personality. The color is in the same league of 'vibrant red' and is worn by news anchors and other onscreen personalities. However since wearing it immediately attracts attention, one should always have the right accessories to support it.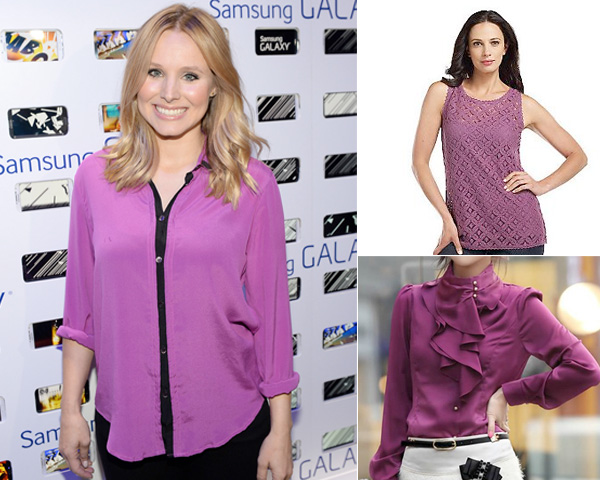 Accessories
A good dress without matching accessories; just doesn't look right.  You must buy your favorite nail polishes in this color, trying to do the purchase in the first month would be a great fashion statement, especially among peer groups.      
On a concluding note, we at leatherfads are really excited and happy that radiant orchid is the official color for the New Year; it will be exciting to see it layer over others and cast an enchanting and royal spell among us.