The article focuses on plus size dressing tips which puts the fun in fashion that you won't be able to resist for fall. Have a look!
With the weather cooling down women are herding to their favorite shopping malls and boutiques to get ready for the arriving winter season.  When it comes to trend, fall has always been the favorite season for most as there is something about the appealing rich hues, lush fabrics and layered dressing. From leather outfits to denim jeans, chunky knit sweater to a riding boot- the assortment of these winter collections from regular to plus sizes seems as if they are welcoming fall.
Although there are wide ranges of collection in the market these days, yet finding fall fashion staples for oversized women at times is stressful. But the trick to keep those curvaceous figures stylishly dressed is to know the patterns and cuts of the trends and the ways to hit the lines of the body is a pleasing way. Below given are some dressing tips that every plus size girls should follow.
Well, the fall fashion for plus size girls are on track and are fabulous.  Here are some stunning options to dress up this winter.
Leather Outfits: With the climate turning cold, the leather trend has switched to a high gear. This timeless and plus size friendly clothing alternative not only looks stylish but also keeps the wearer warm and comfy. From full leather skirts and dresses to jackets and trimmed leather leggings, there are wide ranges of choices to stay stylish this season. Keeping your size in mind, go for a leather jacket with trimmed sleeves or opt for a panel leather skirt. Adding feminine touch like frilly top and accessories will simply work wonders.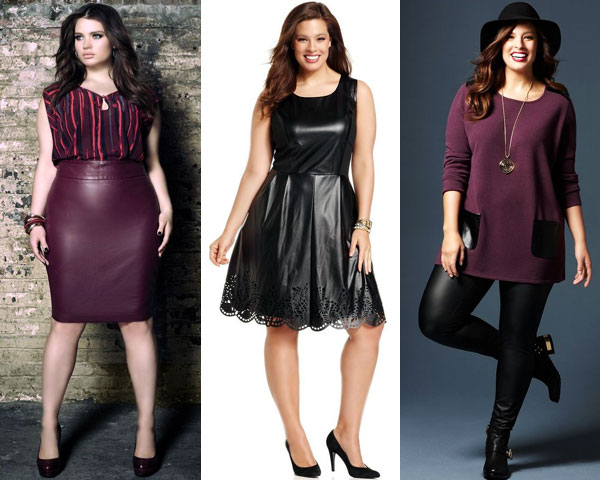 Curve Hugging Pencil Skirt: Some oversized girls feel that the best way to be dressed is to hide their curves with shapeless skirts and loose-fitting frocks. Though this is not that far from truth, but ladies remember, the pencil skirt ranks top among the fashion curriculum.  Plus size staples must be fashionable, versatile and a bit sexy, while pencil skirt speaks all!  
Peplum Style:  Peplum dresses and tops scream style and femininity that complements every frame. It is the fabulous way to achieve the perfect hourglass figure. Colors play a vital role, so make sure to get the one that works well with your body structure.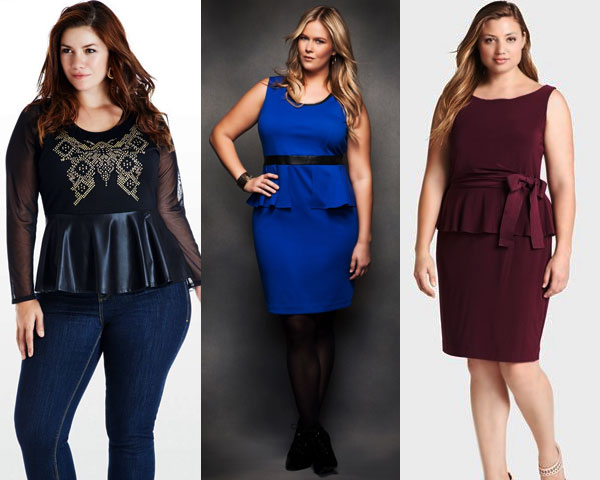 A fitted print overcoat: Move over, old plain black overcoat. The fitted print blazer is taking over the trend, and this season there are many patterns to pick from.  Stripes to houndstooth, polka dots and even bold shaded solids are on high fashion.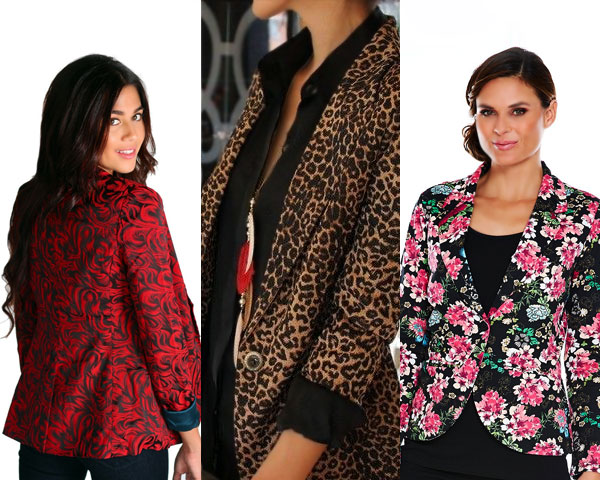 Fall floral dresses:
Floral prints are no longer restricted to hot summers; it can be a best pick as far as you carry it well. Stunning colors and flowery prints paired with decorative scarfs will surely be enchanting.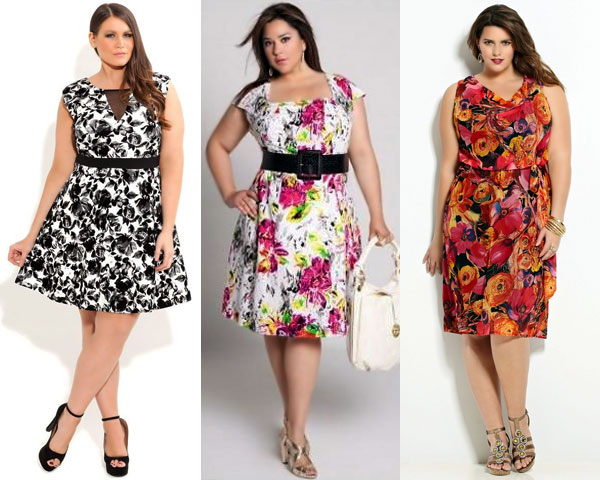 These must have fashion staples for plus size girls will surely be turning some heads this season. do not forget to buy the wedge booties if you want to add sturdy and sexy appeal to your getup.
So try it out and hit the trend without fearing your curves!