Since many centuries, fashion trends still remain to change rapidly. If you are seeking to blend the trends of the past and the present, then don't navigate ahead. This article would suffice your needs. This article emphasizes on four dresses in leather that are becoming popular across many parts of the globe. Each dress is distinct from the other. They ensure all women to seem splendid and glamorous. Embroidered Leather Dresses Why not experience the essence of contemporary fashion with these attires that would rewind your mind's eye to an old fashioned one? Shift your accent of fashion to a priceless glamour and charm with these garbs. Besides speaking volumes about the trends of the Victorian era, captivating colors backed with intricate enthralling designs would cause eyes to dart a quick glance and exude elegance during red carpet photographs. Top it up with sober and formal foot wear and a sparkling diamond ring. A ring gifted by the love of your life.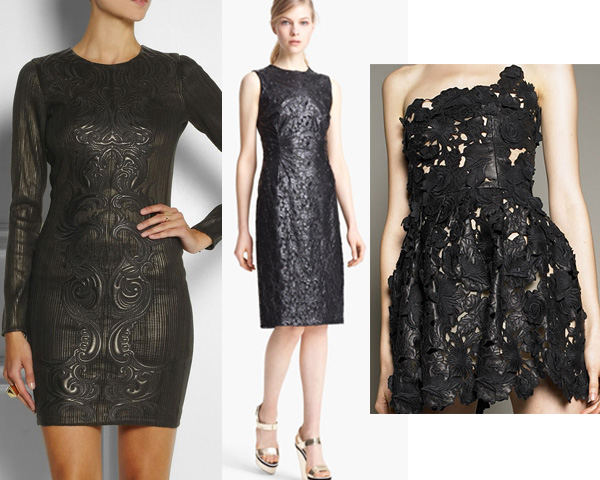 Sheer Leather Dresses Is it hard for you to select a unique rawhide dress for your wardrobe? If it's a yes then these apparels would suit your taste. Put on the airs of Angela Jolie by adorning yourself with translucent thigh length stockings and heeled shoes. Whether these are ankle or knee length, you would move through the sea of your friends and definitely be world-class to amaze them. The translucency would surely make your cat-like features prominent.
Laser Cut Leather Dresses Convey impressions of assertiveness with this line of attires. These attires would never be forgotten while you plan to attend a social event or an event at your home. The design etched would help appeal to leap up on others and make you the most admirable one amongst them. As portrayed through the photograph right above, a cropped hair style and simple shoes would certainly make these outfits to be your next glad rags. I am sure these would help you to dance and have fun throughout the party with a lively look and broaden your views about fashion.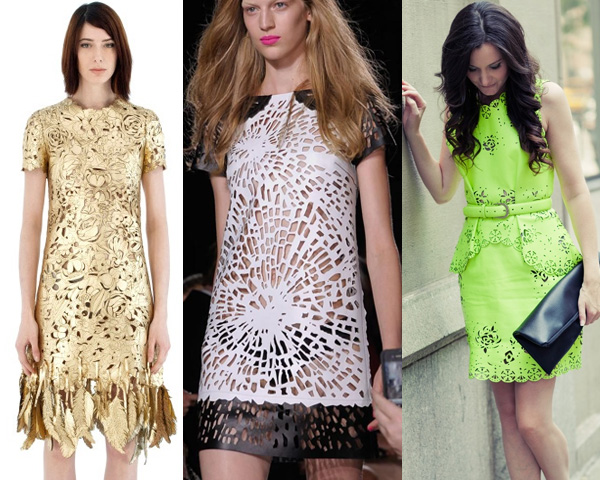 Laced Leather Dresses Go fashionable with these apparels because they appear different and classy. With a combination of attractive hues and creative designs, leather adds to your ethnic beauty. For those who are engaged on a very busy day and would want to glam up at the drop of their hats, then they need to stop for a few seconds and think about wearing these. A pair of shoes is all that you need to complete the dress code.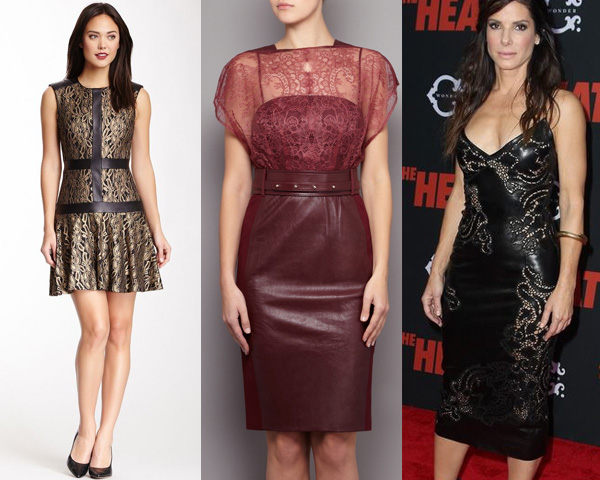 On a concluding note, don't you think that you must give your daughter a chance to peep inside your wardrobe and steal one of your dresses?