Elevate Your Glam Quotient with Colorful Leather Dresses
Women today are experimenting with fashion by incorporating different styles and materials to their wardrobe. Leather, a staple wear need not be limited to the conventional color palette of black, brown and grey. Add an element of cheer and edge to your summer wear by opting for colorful leather dresses. Black and White Although they are elementary shades on the color wheel, when teamed together they make up for an interesting combination. Get a contemporary lambskin dress with these two hues mixed and voila, you have for yourself a trendy looking outfit, perfect for parties and events. The great thing about them is that they look excellent just about on anyone and in addition, each shade looks equally stunning on their own when paired with the right cut and trim.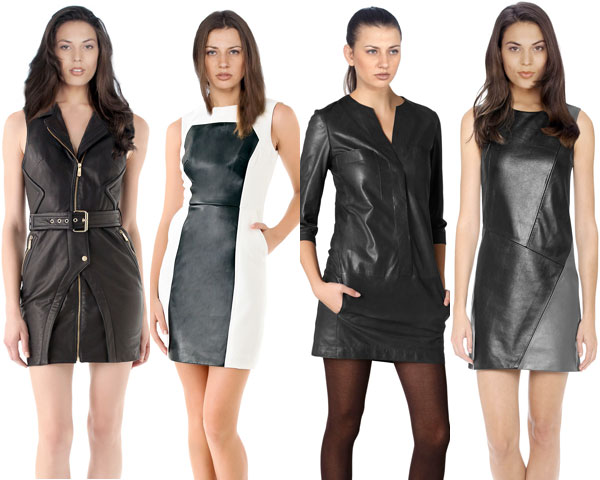 Bold and Bright Bright and bold colored leather dresses have become the rage with designers and fashionistas worldwide. Apart from style quotient, they also offer versatility in terms of use. You can wear them in formal and casual settings without much trouble while still looking your very best. For a glamorous look, accessorize with a pair of chic heels and add an over sized clutch for an edgy contrast, which will make you look more appealing.
Endearing Pastels No other color tone spells the beauty of spring as effectively as do pastels. They are the season's hottest pick. Leather dresses in endearing hues like peach, mint green, aqua, pearl pink, blue, etc. make for an adorable wear and lends a touch of prettiness to one's personality. These are true must-haves especially during warm weather. Look them up for in strapless options.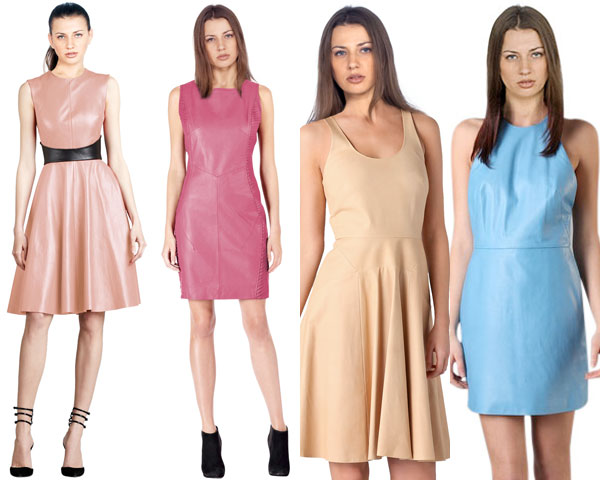 Classic Shades Besides monochrome, bold and soft tones, brown, navy, khaki, beige, etc. that are part of the classic color palette are your next best choice if you wish to pull on a casual or downtown look.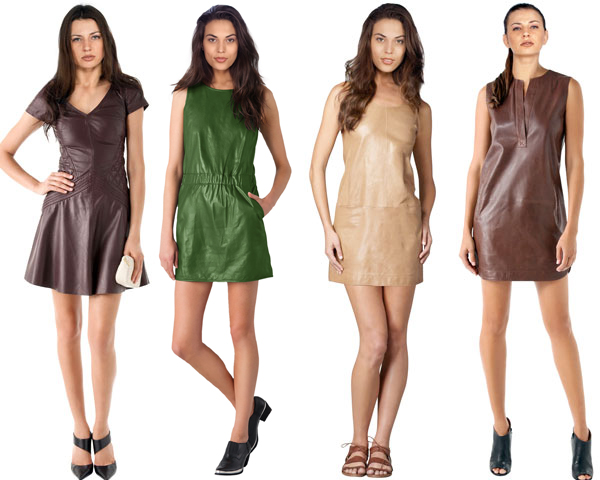 Versatile and chic, they will work just right whether you are going on a date, spending time with friends or attending a rock concert. Any of the said hues combined with a selected hide in form of a fitted short dress or a sleeveless one will add a measure of sex appeal to your personality.