Our Best Selling Christmas Outfits for Men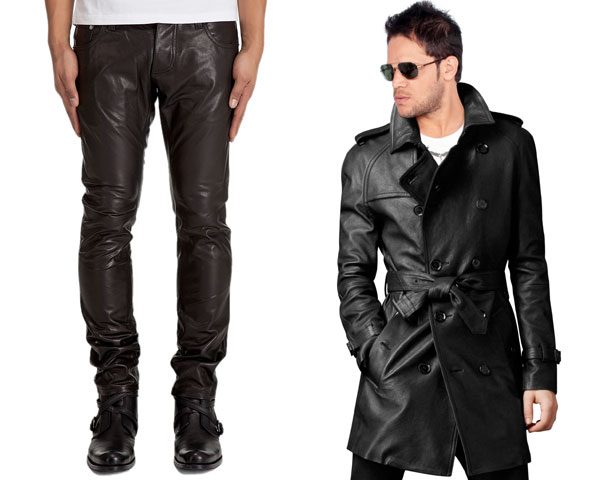 The article is focused on our bestselling Leather Trench Coats and Leather Pants suggesting them as good gifting products for Men this Christmas. Wondering what to buy for him this Christmas? What Gift will make his Day? This question has troubled lots of shoppers especially women who can't even imagine themselves in men's shoes. Well one need not worry, as in this blog we are going to suggest some really tried and tested suitable gifts for the fabulous men in your lives.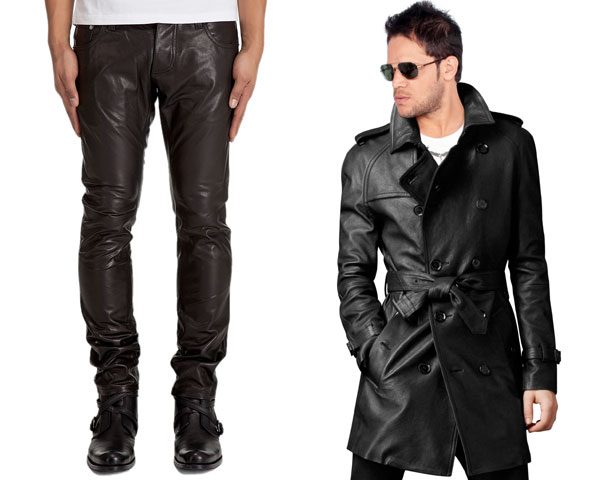 Well if your man has a passion for leather, our latest leather trench coats and tapered leather pants are bound to please him. Out of our ensemble collection of 2000 apparels, this festive season our trench coats and leather pants are our best selling products. Let's analyze in this article over how trench coats and leather pants have evolved to set a trending fashion statement amongst Men. Reading through them should give you an idea on why leather gifting is appropriate for men. Trendy Trench Coats to complete your Man: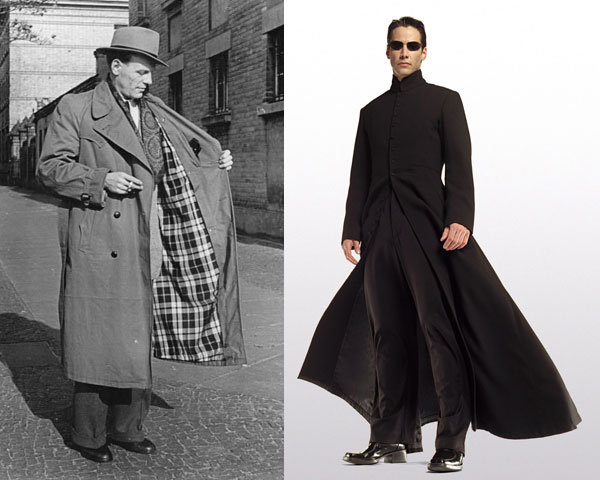 Originally designed for British officers in the form of a Tielocken coat by Thomas Burberry, trench coats have grown from their functional purpose which was to ensure the wearer was comfortable and dry to being an assertive style statement today. Good evidence to show this can be explained in the clothing characterizations in the sci-fi movie matrix wherein Keanu Reeves (Neo) and Lawrence fishburne (Morpheus) both wore dazzling leather trench coats having their own set of admirers. One really can't imagine them without their trench coats! Gifting your man a trending trench coat will without a doubt add an extra fashionable layer to his personality. Our latest collections of trench coats are available in materials of both leather and cotton, if you are willing to buy a pair they will serve for both summer and winter seasons. Smart Leather Pants for him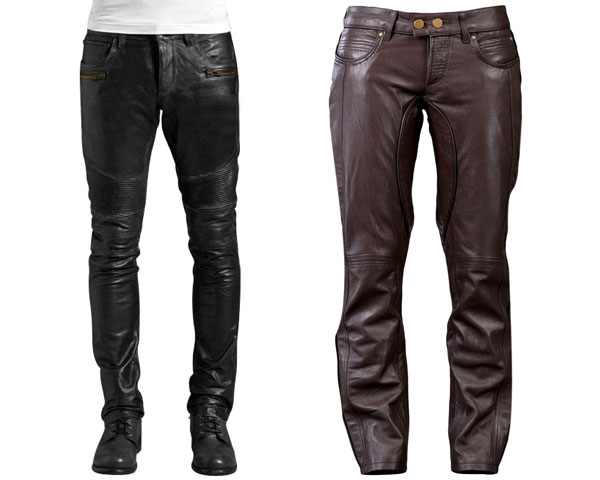 Leather was earlier worn as chaps by western cowboys to protect them when herding cattle as well as for holding gear. With gradual changes in western fashion as well as European influences leather soon found it being transformed as being frequently used pant material. Our leather pants are selling like hot cakes! If your man has/had a bold personality (One that aspires with Rock stars) this could be a great Christmas gift for him. It's lovely sporting them with matching tee's for going to the disco. In conclusion both leather trenches and leather pants can be considered as excellent leather gifts for him this festive season. So with Christmas less than a fortnight away, so are you going to think leather for shopping? If you do, don't forget us!