Cowboy hats are making a great buzz in the fashion industry these days. Here is an attempt to help you in making a right hat choice for you.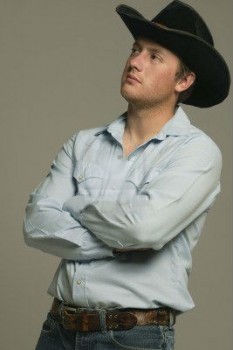 The cowboy hats came into scene for protecting the cowboy's face and head from the harsh sunrays but they became fashion in no time. Today people wear them and make a bold style statement. The cowboy hats available today come in varied styles, colors and materials. Let us have a look which cowboy hat style would suit you best.
Felt cowboy hats: this cowboy hat is perfect if you are going to spend most of your time outdoors. They would help you beat the harmful UV rays from damaging your skin. The felt material is rugged enough to bear a lot of weather abuse and so they are preferred. But be cautious. These types of hats do not let the air pass through so if you wear them in hot and humid climate, you might experience some sweat dripping down. Still they are the most popular of all the cowboy hats. Made from furs extracted from various animals like rabbit, beavers etc., you could even wear these cowboy hats on any social event as well.
Straw Cowboy hats: unlike the felt ones which do not come with any vents for letting the air pass, the straw hats have excellent ventilation and will keep your head cool. But they are quite stiff and are not as comfortable as the felt ones. The variety of hues which you could get in the straw cowboy hats is unimaginable. There are light colored straw hats, medium colored ones, and even darker shades are available. You could pick from the very popular styles like Longhorn and Indiana Jones.
Fashion Cowboy hats: specially designed keeping in mind the tastes of fashion forward men, these fashion hats help you makes a perfect style statement. Made from a variety of materials and available in varied designs, you would find them embellished with various accessories as well. They could be considered as one which is a combination of both straw and felt. They would let the air pass through your head and hence provide for excellent ventilation. Also they are sturdy and quite durable.
It is advisable that whenever you think of buying a cowboy hat for you or for someone else, take into consideration the climate, the right head measurement and also buy only branded ones. Choose from brands Resistol, Stetson and Miller. They would be a bit expensive so it makes a lot of sense to buy them from any online store. Thus you could shop from the comfort of your homes and even you could get discounts raining.