When it comes to fashion, women will never be late. They always wish to keep themselves updated with the most recent trends which are leading a benchmark in the fashion scenario.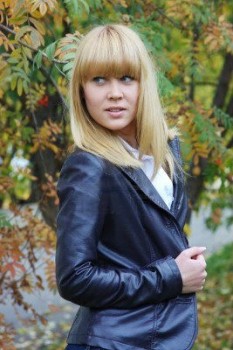 Nowadays the fashion of leather trends is as divergent as the women and those men who wear them. Jackets, pants, skirts provide a subtle yet lush feel when we slip into it. The other intricate styles help in embracing the ageless beauty of a jacket that you can wear for many years to come.
Few of the hottest looks to light up the runways feature fine details which will make your jaw drop, draped leather coats and super stunning pencil skirts all created from genuine leather material. Whether you are looking to let go your inner rebel or bring a bit of sophistication in your overall dressing style, the fashion of leather for sure will give you much to crave.
So this New Year let this fashion trends inspire you and take you to newer heights. All you have to do is work with them into your wardrobe and give back your dull boring closet a complete revamp. Have a look on the other leather fashion items.
Dresses
Few stylish clothing can immediately turn up the heat in a room such as an ultra feminine leather dress. Hollywood celebs such as Angelina Jolie and singing sensation Adele have all done well in showing off that black dress silhouette. These sheer dresses can truly glam up your style quotient in no time. look for a nice pair of high heeled shoes and a few chunks of accessories and keep the hair simple.
You are not just restricted to the color black. Colors like purple, dark red and orange are some trendy choices that you can pick this season.
Skirts
Longer skirts put an accent on your overall ensemble and this is where you can completely rock it merely by pairing it with a good looking yet sober sequin or with knit tops. On a formal note you can try a fitted blouse tucked into the skirt. Ankle length boots blend well with these skirts too.
Jackets
Nothing could be better than showing off few iconic pieces such as a leather jacket. The warmth and comfort which a leather jacket provides is incomparable with any other clothing. Pick them in hues like red, tan or beige or basic black. Taller women can choose jackets that come with shear ling which can make them appear versatile.