As it is getting warmer day by day, it is time to look for incorporating leather capri pants in your wardrobe. Let us know about the various styles and the different ways to wear them.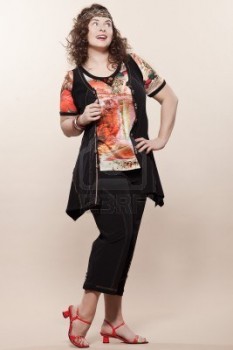 How will you define the capri pants? It is a fine garment, which is somewhat mid way between the knee and the ankle. Worn during warmer months, they are in fact considered a cool way to style up in summers and spring.
Now, when you get to wear this cool apparel in leather, the joy seems to double up instantly. The fashion designers have really created a great fusion of style and comfort in the form of leather capri pants. It is especially a boon for all those who want to wear leather in the summers but are also concerned about the heat. You can now wear the leather capri pants and still stay and cool.
In this write-up, you will find some must to adhere to style rules of capri pants
The standard length:  Mid calf is the actual length for a Capri pant. So whenever you are buying them look for this length.
Pay attention to the fit: I know that all those women who have great and well-toned legs will argue. Well for them, they could pick up a semi-tight style and all those women who heavy bulkier legs should choose a loose-fit Capri. A loose fit Capri is preferred in summers. Well, the capris come with perforated holes, which allow for the air to pass through and thus making the wearer feel cool even in hot season.
Wear the capri pants with shirts in spring: Okay tank tops look good but when it is spring, wear a white full-sleeves shirt. However, you could also wear capri pants with tank top and don a shirt over.
Do not choose same color for top and bottom: It will look more of a school uniform. You could well try for contrasting look or a complementing look. Since, the spring is around, look for floral prints, colors like forest green, bright pink, canary yellow etc.
The right footwear: We all know that capri pants are hardcore casual. The selection of the boots should therefore, be trendy like wedges, clogs, strap sandals etc.
Earlier the leather capri pants were only available in colors like classic black and brown. However, seeing the craze, it prompted the designers to come up in other colors like tan, beige, cream, oxblood, baby pink, navy blue etc.
Leather capri pants should definitely be your pick this season if you want to look stylish while beating the heat of the summers.