The classiness of leather outfits continues to flaunt this season, with a wide range of new collections has simply set to storm the leather stores.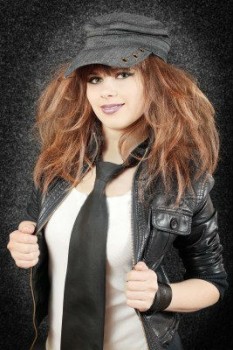 Anyone who is enthusiast about the latest trend and fashion might know that leather is the trendy clothing piece that is ranking top this moment. Around the past few seasons, it was just the fabric that was supposed to bestow the hottest look while leggings and mini-skirts are still the sexiest to opt for.  Those who are still not acquainted with the fact about this newest trend will be boasting full-length or baggy leather trousers for winter.
There are many designers who are obsessed with the classiness of leather as a material and also as an outfit.  Designers even paired them up with the flowing capes so as to add Gothic glamor theme for the show. From pencil cut to miniskirts there are innumerable options to go with
Also, those searching for an evening getup can also go out of the track then simply checking out the online collections. On the catwalk this season, leather jumpsuits were one among the boldest look that was illustrated by designers. They boasted long sleeves, slashed necks, firmly fitted trousers that hugged the thighs tightly and they flared it out. This can be just a stylish cut that you can consider teaming up with a pointy pair of court shoes.
Some fuss-free and clean lines with leather fabric are also very trendy this season.  High waist A-line black leather skirt or wide legged pants labeled with metallic belts, options are many but choice is all yours!
Leather was the catchphrase for the Paris Fashion Week runway, with about every glance that included boldness of leather material. Pants came in classy black, browns and attention grabbing hot red.
In spite of how style you are obsessed to, there should be a mindset of look that everyone should make when it comes to pick leather this winter. If you simply want to immerse your toe in the lake of leather look, then go for the vest or T-shirt with leather material paneling down on the edges.
Voluminous skirt is an ideal pick for the one who are searching for something more exciting. Also, you can add a pop of color to your looks by choosing neon colored pants or matching up baggy pants with a stylish appearing tight top.