Now Stretching a Leather Jacket Is Easy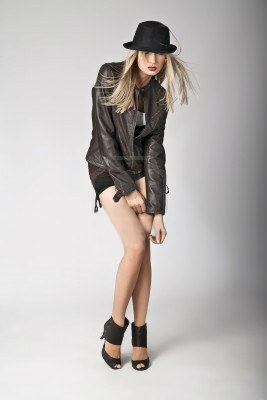 Leather fabric is supposed to adhere tight and show off your beautiful body assets; nevertheless it is not meant to be very tight that you feel the pain while breathing.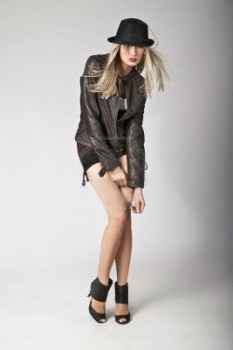 A little space goes a long way toward helping you appear and feel smoking hot in a nice pair of leather jacket over the body. Learn more to know how to stretch a leather jacket in simple ways. Wear on your leather jacket even when you are at home if the jacket is too tight on the body. The fabric leather stretches in a natural way and this on the other hand gives a new coat of bit of warm-up before you step out of the house to help spread out the fibers. It is very important to condition your leather jacket with a good quality conditioner. This will help in bringing back the leather to its soft and pliable texture. After this place a little amount of conditioner on a piece of cloth and simply apply it on the jacket. Now focus on the tough areas i.e. right from the shoulder to the arms or wherever you feel that the fabric needs to get subtle. Once the leather jacket gets conditioned, leave it for a few days and then try it on. You will observe that you feel softer and have it in a more natural way which lets you to have a better and easy movement. After the first step, take a bucket of water and then soak your leather jacket into the water. Keep it for 15 minutes and squeeze the fabric such that it becomes softer. Here focus on the tough areas and then squeeze the jacket gently. Do not squeeze it more hard as this might harm the jacket. Towel dry the jacket so that the excess water is removed from it or else there is a possibility of mold accumulation. One good way to make jacket loose is by heating it with a blow dryer to make the leather very soft. Giving heat to tough areas will open pores and make it stretch. You can even weigh down the jacket overnight on a hanger. Try putting heavy items such as small pebbles in the pockets so that it stretches to a certain extent. Tie both the hand sleeves to something heavy like weights or food cans or simply attach it with a duct tape. This will help expand the leather fabric and make it somewhat loose.