Time to Splurge on Trench Coats This Summer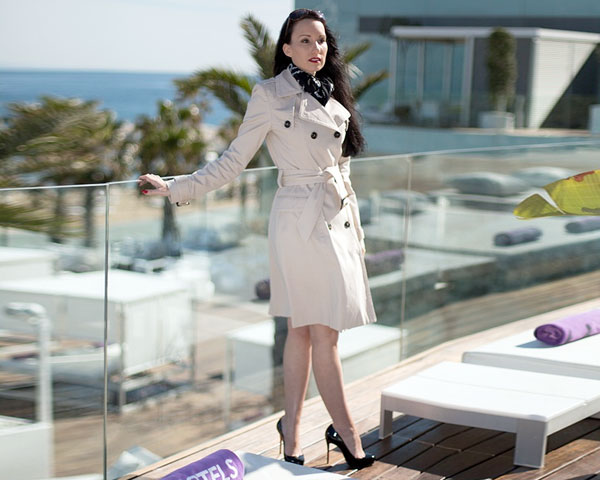 Most of the people consider trench coats a thing of the past but to be true enough, this have become most important fashionable clothing for women when it comes to fashion. It was Thomas Burberry who created trench coats for men at that time, but now with the advancement in the fashion world, women too are not left behind. The variations which today's top designers have got in trench cannot be found anywhere across the globe. The fascination of trench coats is so much by women these days that this clothing promises to never go out of style anytime. A few women may have bought a piece like this but not sure on how to wear it. Well, wearing a trench coat in the right manner, you can make your own style and set the trend. Here in this article, I am listing out a few celebs that have been making appearances in a trench by wearing it in the right way and a few important fashion tips only to make your trench coat work for you. You do not need a trench coat, which is too very detailed but a simple plain one that looks somewhat sophisticated can do wonders as well. If you really want to pep up with this season's fashion trends then a trench coat is what you must try on. Steer clear from those jazzy, large buttons and crazy features and instead invest in a trench coat that can truly make you look breathtaking.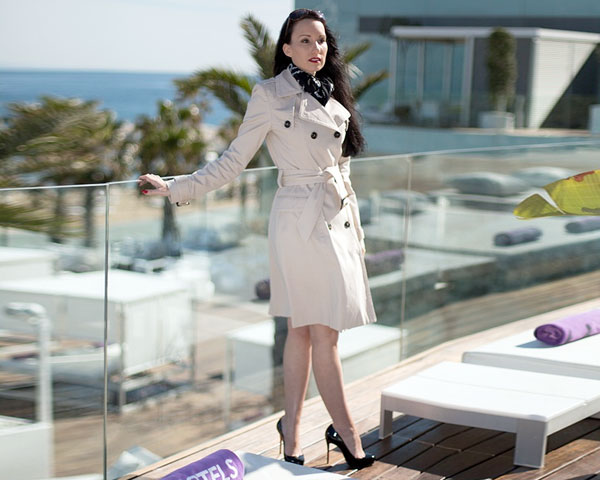 Trench coats can be either casual or fanciful
One good thing about trench coats is that you can wear them anytime any day you want. Many people have this misconception that trench coats cannot be worn every day, well this is partly right given that you can wear them by making a few variations at the same time either with a tie or a suit. Sounds interesting right! Hollywood hottie Katie Holmes looked super trendy when she was lately spotted in Los Angeles with her cute little daughter Suri. The star looked star studded in his clothing, which just made her look, beautiful whenever she walked down the street.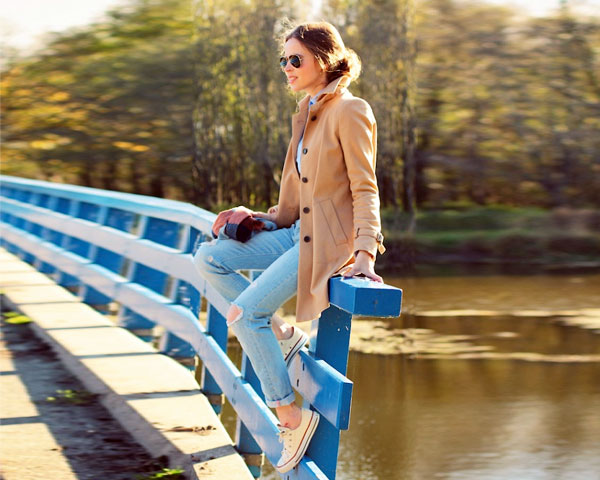 With trench coats, there are three groups: the good, the bad and the ugly. While few of the Hollywood celebs like Katie Holmes and Jennifer Lopez easily pull off this clothing very well with their looks and this is how they fashion of trench coats are soaring high. Looking at these celebs, many of the today's fashion fanatics are indeed imitating them to get dressed and resemble perfect like their favorite celeb.
Trench coats can be worn year around
One very popular thing about trench coats is that you can wear them throughout the year. No matter what the weather is outside; either summer or winter or autumn, pick them up and wear them in your own style. One thing to make sure is that while you pick to don a trench coat, match them with proper attire. Many Hollywood celebs have done their best in flaunting their good curves in a trench coat attire.If you choose to wear basic black one, ensure that rest of the outfit has at least one similar color matching to the trench coat.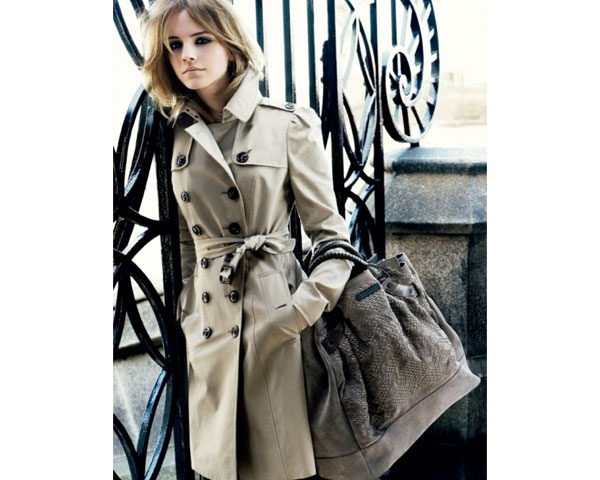 If you thought trench coats came only in big sleeves then you are wrong. Have a look at them by browsing the internet or flipping through the pages of fashion magazines. Show off your well-toned arms in a flattering military double-breasted front and pair it with strappy sandals. Now this is what I recommend to every girl and women to try on! It is worth trying folks.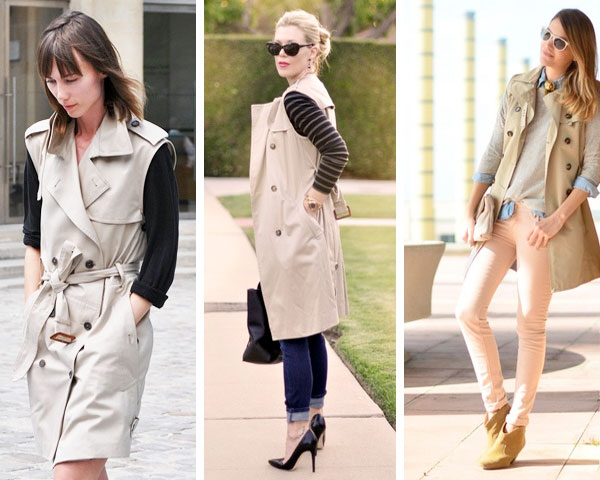 When you think about trench coats, you can give a try to don the vintage style by simply wearing a lengthy coat, too many buttons and plain sleeves. You can even try the classy look with V-neck styles and it is not just this but plethora of options for you.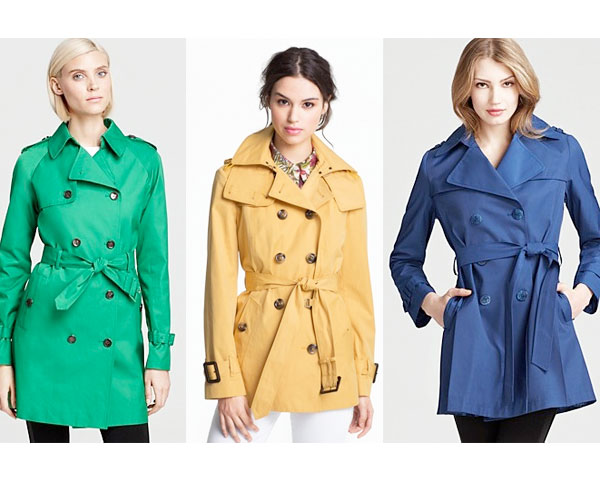 Accessories and shoes
can bring out the best in your attire. Add a contrasting effect to your military look with peep-toe boots or stylish gladiator sandals. This is surely a jaw-dropping look and it can make people around envy you! Pumps work wonders on trench coats and when added a few accessories, it can totally change the look of the silhouette. Many women are found wearing a scarf around their neck and this gives an ultimate rick look. A leather belt too can manage to get you some attention.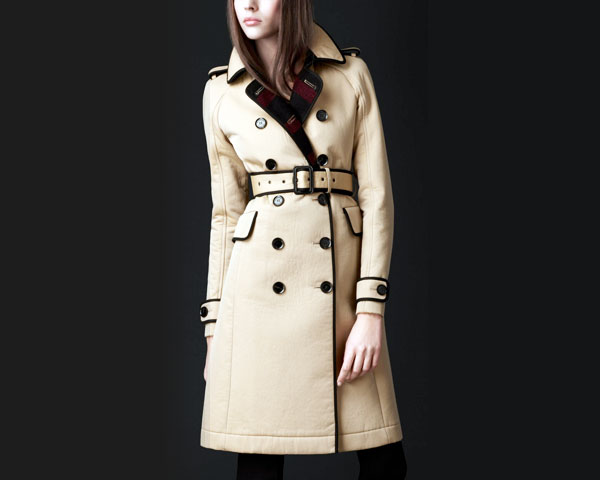 Tips and warnings
Always choose to buy a trench coat in diverse colors, size and lengths.
Ensure that the trench, which you pick, is spacious enough to fit you properly even if you are wearing over a blazer, sweater, or shrug.
Choose as per your body measurement, it should not be too loose or too tight. This will make you look sloppy instead.