Trench Coat Inspirations by Kate Middleton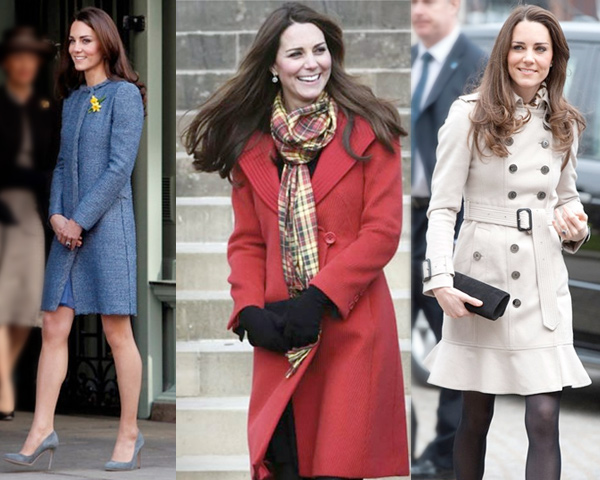 Trench coats are a definite inclusion in the list of wardrobe must-haves. And, who could inspire you to get it right any better than the duchess herself.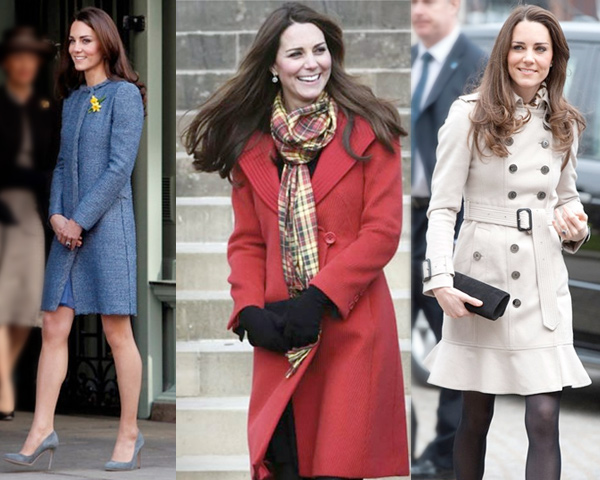 From the Burberry dress-like ruffled bottom trench coat to the famous white belted coat, Kate has redefined this trendy style. She does not fear to pair the overcoat stylishly. She is the only royal icon who has a girl-next-door attitude and sweeps you off your feet in the simplest of avatars. Read on to imbibe some lucid yet luxurious fashion tips to button up, the way she does.
Classic Khaki
The best color to adorn in the rains or a sunny day, the khaki coat is a beautiful girl's best friend. It is perfect utility wise, since it is by your side whenever it gets a little cold or windy. And, while doing all this it makes you look great. Clearly, Kate Middleton has rejuvenated the whole concept by wearing the Burberry Trench Khaki several times herself.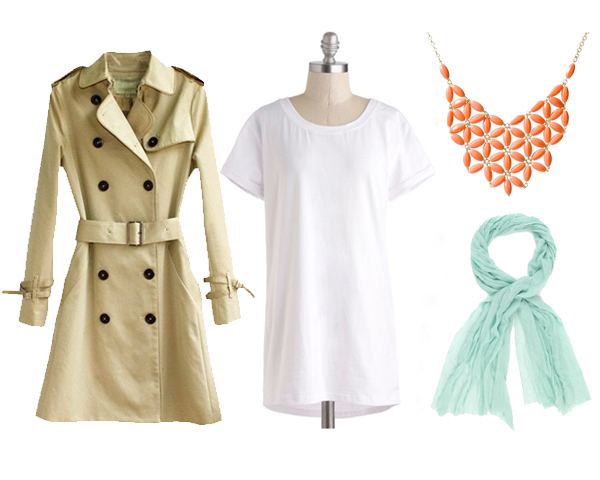 Not really Khaki, but similar to shades like beige and cream, try wearing a ruffled bottom so that it comes across like it is a dress. Try it with a simple t-shirt, ballerinas and a scarf. Alternatively, for a more polished and sophisticated look, pair your trench with nude pumps.
Bright Colors
Search high and low and you will manage to get a nice colored trench to make it to that wardrobe. Surprisingly, the colorful coats are the perfect transitions between changing seasons. Timeless and elegant, just the way Kate manages.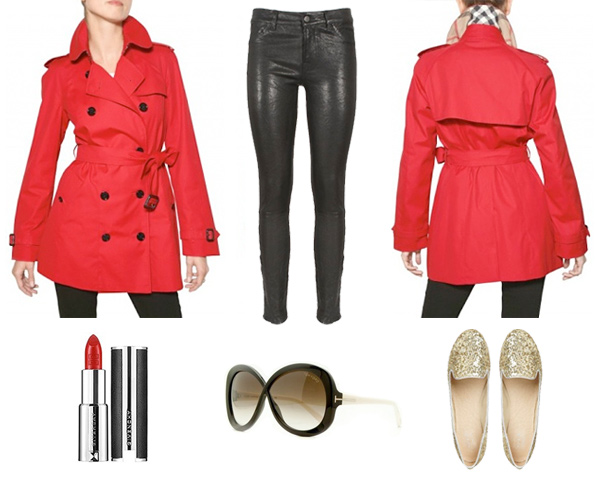 Make sure you have a red or your favorite hue that you choose to flaunt on everyday occasions or social dinners. The duchess very easily slips into a red coat with wonderful pointy shoes in black.
Black or White
Whether you possess a style that is classic or contemporary, these two hues never tire or disappoint you. The collection that the duchess has reflected in the past is chic and glam at the same time. Black is basically a shade that seldom ever goes wrong. But you need to keep it ultra-simple. Grab a classy coat and pair it with a sweet cocktail dress and heels. You'd be appropriate for an evening party in no time.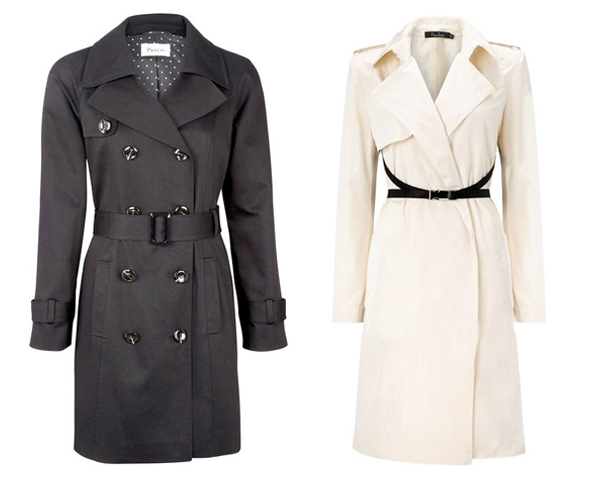 As far as the white is concerned, dare to go with some uber feminine patterns on your long double breasted slim fit. When the royal celeb wore a particular white coat a couple of times the crowd didn't mind. She looked absolutely stunning in her white trench. Bring your evening clunky clutch and stockings to go with your glossy skirt or flowing dress. Kate Middleton is a regular chick with no royal background. Amidst the pressure to make it up to the world as one, is a challenge she has gracefully accepted and conquered. Thanks to her style sync with trench coats.