What makes straw bags an ideal object for women?
Straw bags have been in the industry for many years now and still women find it a "must have" piece in their closet. More than being a useful object, straw bags ar4 actually a image of the personality as well as style of their owner. I am pretty sure about the fashion trends for women this summer season, yes you are absolutely right, its straw bags! The latest fad and style trends running out in the market is the new designed, all useful and flirty straw handbags that has caught all he young college going girls and women's attention. These are just the kind of bags that many of the young breed of girls are looking forward to try only to create an impression in the world of fashion and glamor. These trendy bags are extremely popular with women and girls too and are easily available in many various shapes and sizes. Even the top-notch designers and brands produce these straw bags so as to appeal ones individual style when fashion is concerned. Listed below are top four straw handbags which every girl must have it in her closet if they wish to make a complete style statement, as it is summer. These popular trendy bags are made with various heave and fine details that makes it a worth buying one. One best straw bag I want to list here is the design straw bag, which is quite a simple one when it comes to design. This comes with an inner lining and is easily available I many amazing hues. The inner lining under the bag might be made with either cotton fabric or linen in darker tones to match well with the color of the bag. Are you looking to hit the beach with your friends or party at the beach? If that is the case then this kind of straw bag is worth using. The perfect straw bag comes with more space in it that too in a strikingly colorful pattern that refuses to take off your eyes from. Though, this is not strictly a beach bag but still you can consider them to carry to the street. You might be even amazed by looking at a few leather works on the bag only to close and open it. The design work lets easy slide from things, inside and outside of the bag.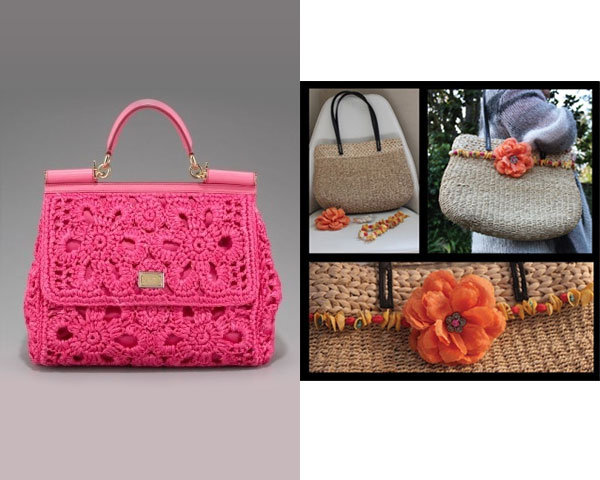 I have heard always that a good  looks too chic in this summer. Carry them in your structured outfits, bold hues and other fun embellishments that could make you look more appropriate either for a night out or at an evening party. A graphic print too could do justice with your any boring outfit. So when nothing clicks your mind, you can surely think about this one! You can have these in styles that are inspired by the 70s and this has really stood its time. Works exceptionally well on any outfit and can help lighten a dark suit, either for the workplace or at any evening party. Stand out with this masterpiece and steer clear from other prints when fashion is the more concerned. Colors like basic black, plain white or grey looks ravishing.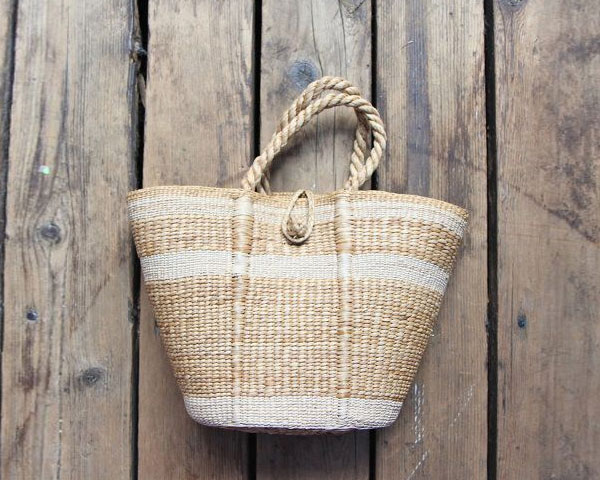 The other one which I am listing here it the basket straw bag. I have a fetish for fanciful basket straw bags and you can easily get them from anywhere. Get it customized or purchase them in any design, every fine piece of this bag is cut to size. Having one in your closet surely looks like a sheer treasure. Many designers have made it possible to display their work either on the fashion websites or just on the runways. This bag forte it its feminine touch and it does come with a back pocket to keep your small stuffs that you can easily pull out when in need. Basket is in cream color but you will be amazed to find horde of colors that please your eyes. it comes in adjustable straps too and you can pick hem in any size as you want. This is no more restricted to use in summers but throughout all the season.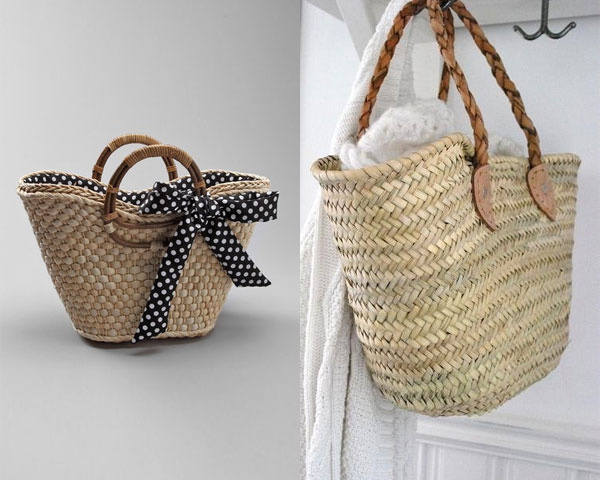 Last but not the least;
structured straw bag
too makes the best pick for the season. Apart from all the above mentioned various types of bags, this one serves its purpose and due to this it can make your trip very convenient. Women had this set of mind whenever they thought of straw bags; boring and ugly but when you take a closer look at the variations in each set, you will be taken aback with the amazing stylish options that are presented before you.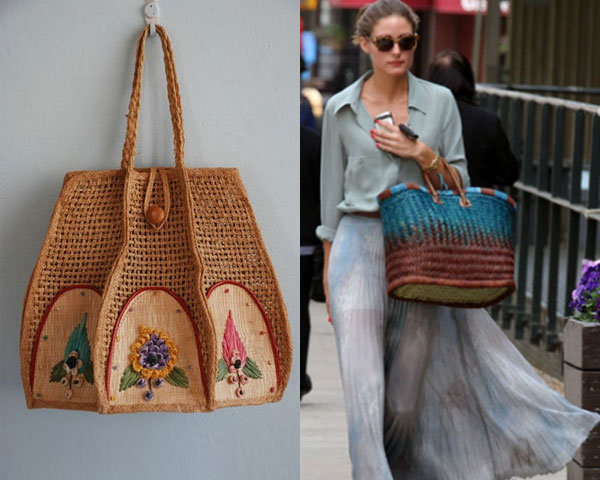 "Do not settle for anything less!" So make your choices firm and pick the best for you. Talking about the economy factor, if you are a bit tight on your budget, you will be just pleased to see how affordable straw bags are. I guarantee you that one will surely get tempted and ask for more.