Unveiling the Long Popularity of Trench Coats Through Pictures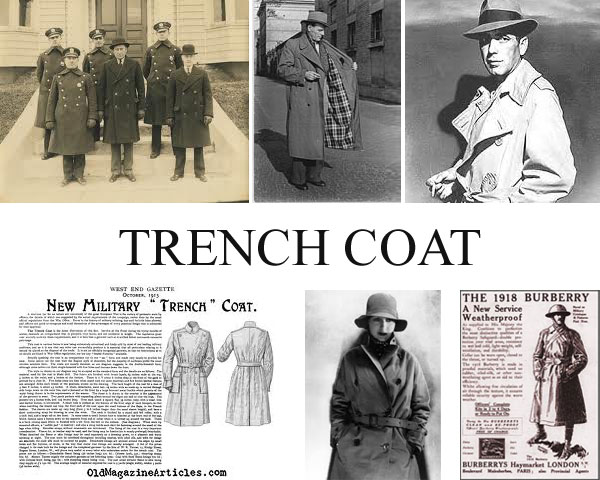 Whether it was Burberry or Aquascutum, whosoever designed the trench coat, nobody had imagined that it would ever become so popular. Designed initially for the British Army to protect from bad weather conditions and keep them warm and cozy, the trench coat is now a very popular and a must to have fashionable clothing.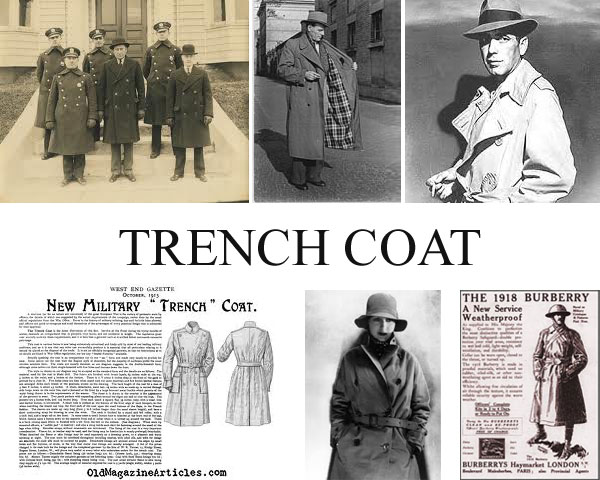 Going back again to where it all started, we have brought a collection of pictures which tell the story of the immense popularity of the Trench Coats in the last decades. I would like to give special credit to oldmagazinearticles.com for helping us make this article more relevant through their collection. I wonder if the British Officers wore the trench coat more out of functionality or fashion. They could be seen wearing it every now and then. Then these were designed in such a flawless manner, who would not like to wear them always. See, the images and check out for yourself.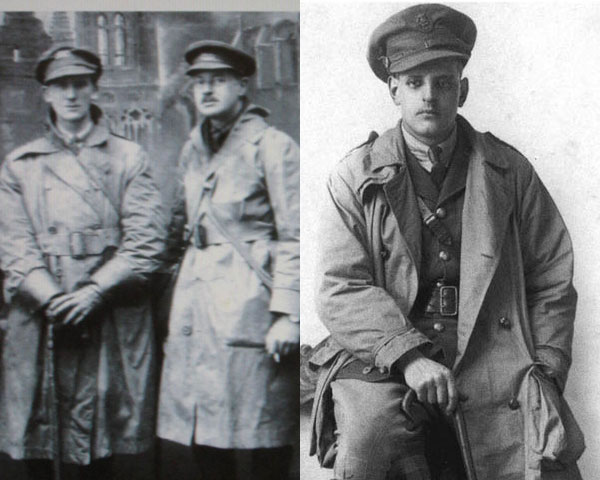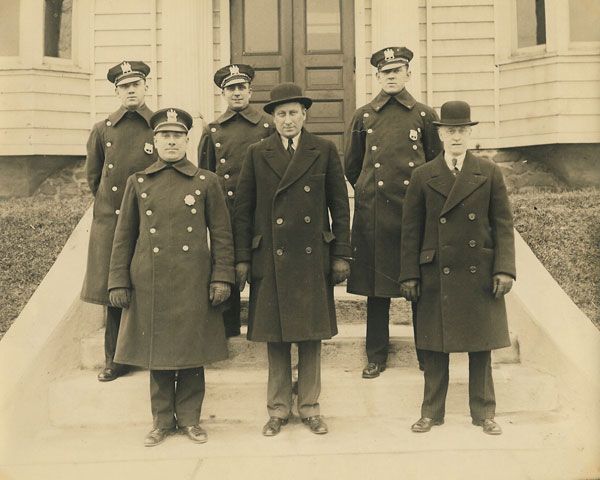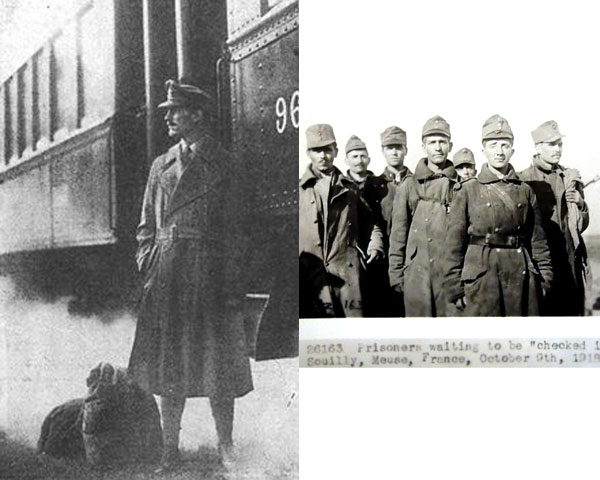 Who could forget the
Nazi Party Leader, Adolf Hitler
? Whatever right or wrong he did, we are not going to discuss it, but he was always impeccably dressed. Trench Coats? Yes for sure!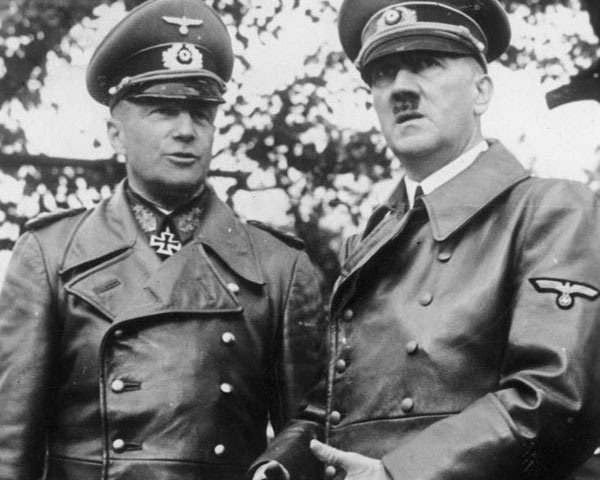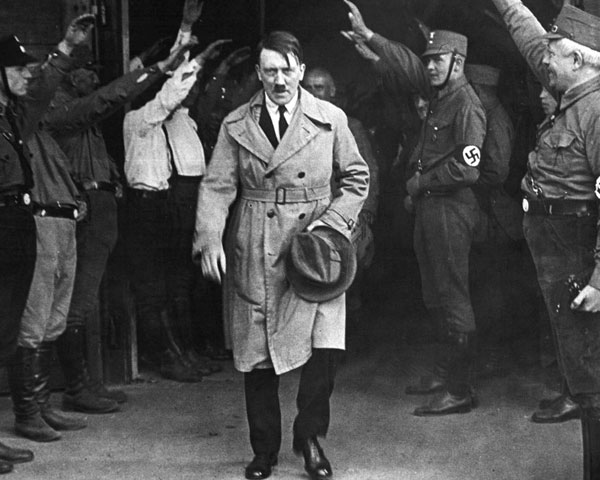 Hey, I also found some interesting cutouts of articles and even
advertisement by Burberry and other big brands promoting Trench Coats
. One article heading reads "Trench Coats in Demand". This is enough for me to believe that this piece of clothing was so popular.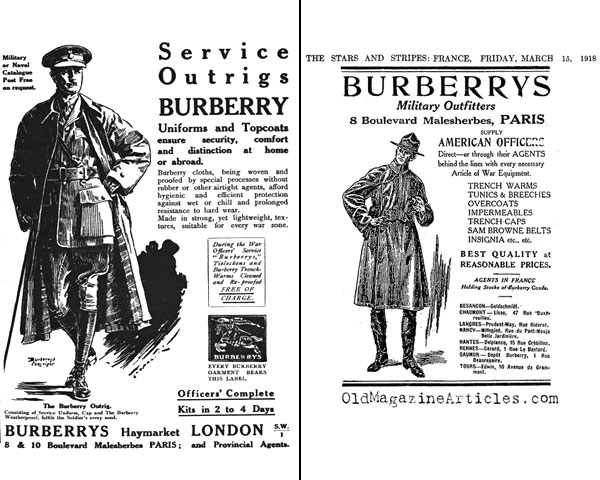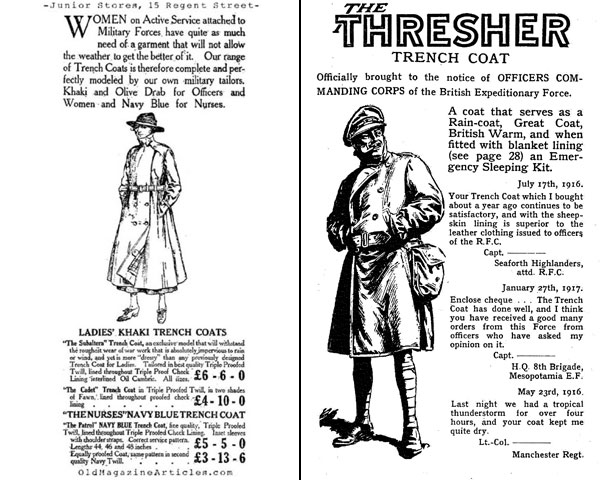 News articles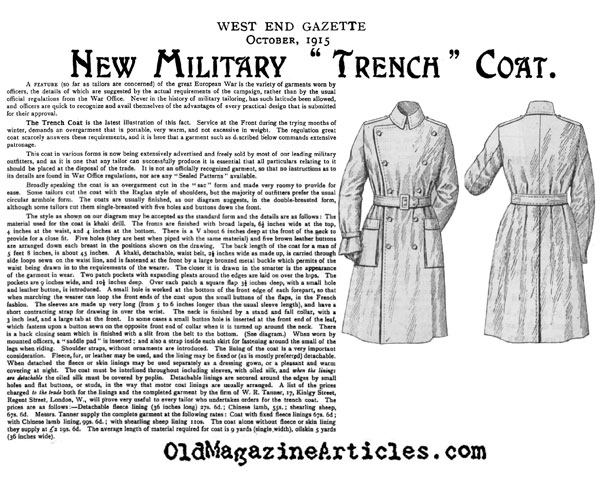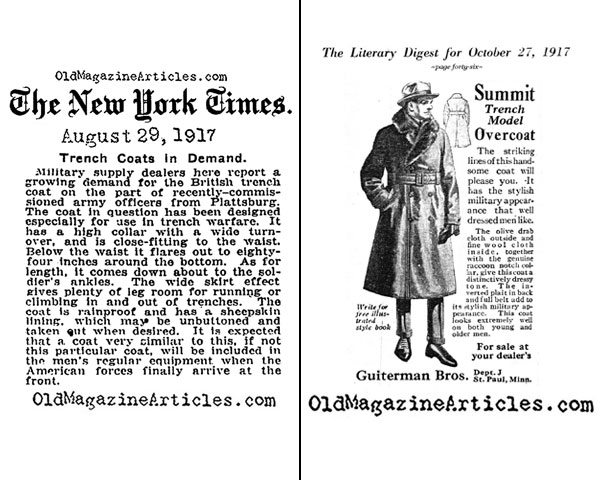 History says that all the attires and clothing made for the army officials were popular among the Fashionista as well.
Hollywood movies based on spy agents, Sherlock Holmes, James Bond all had trench coats as an essential wear
.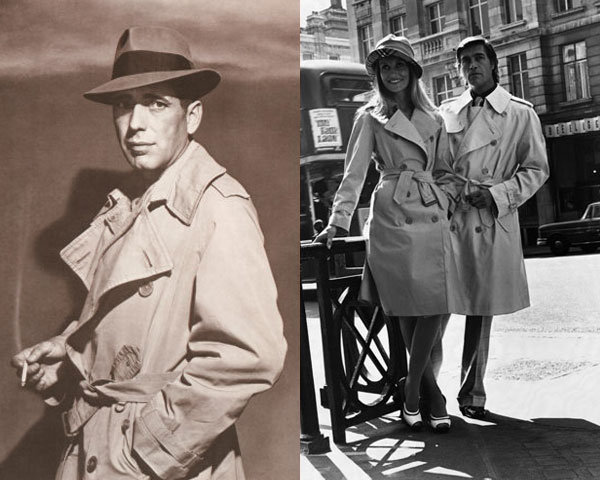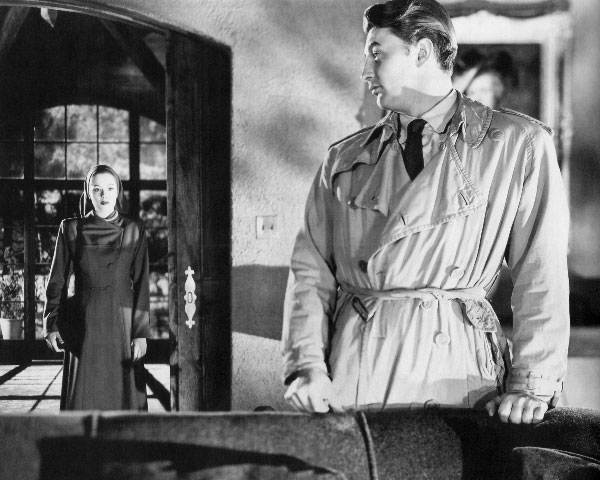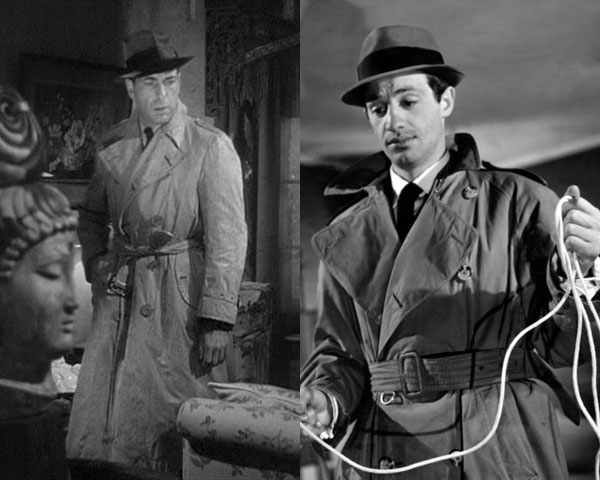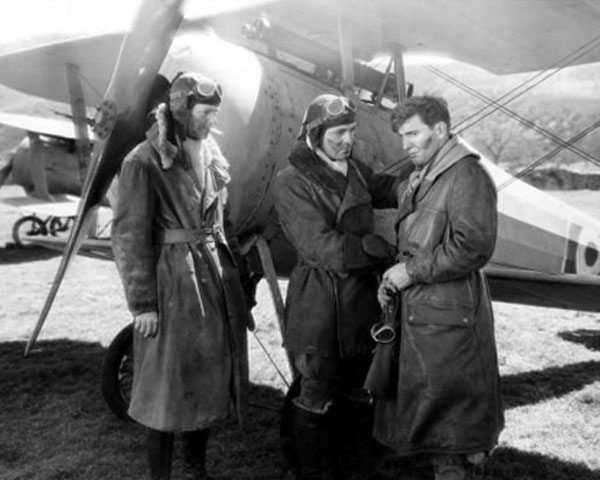 Sorry to say, but we all are copycats of the style of our favorite celebrities, Hollywood actors and divas. It's popular since the yester years. Our parents followed the dressing styles of their celebrities, we follow ours.
Fashions come and go but Trench coats were never out of fashion
. See some images of the gone years.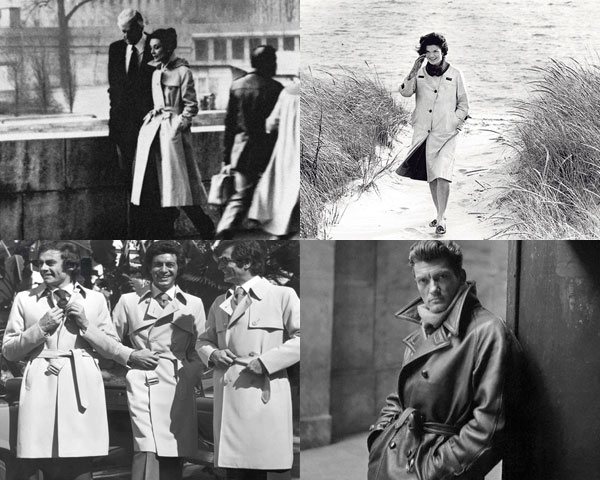 Trench Coats for me, now, are essential all the year round to look cool and stay stylish. I have winter trench coats in good number but now eying on the latest in the summer trench coats.