Leather is Making A Statement This Summer- Check How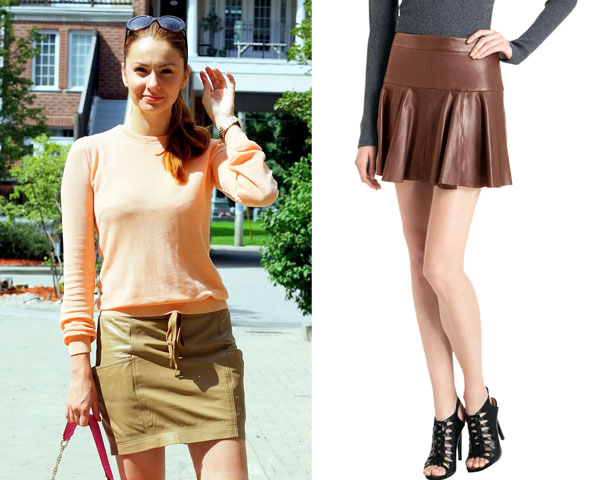 Hot leather collections for summer are all out for leather lovers. Here is how you can make your own fashioning statement this season! Leather is one of those timeless, classy materials that will never go out of style. Whether it is real or faux, the trend of leather adds edge to any outfit. It is the perfect transition of fabric that you can easily sport from winter to spring- it is really super sexy! The rocky appeal of chic leather outfits can turn any girl get the badass look. However, you might be probably keeping these leather heavy, winter resistant items in the corner of your wardrobe until the fall and winter days. Well, ladies. it's the time to dust off those stunning leather garbs and set the latest trend, as leather outfits is making a fashioning statement this hot weather, and we are desperately devoted.
Make it short…
Leather Shorts and Skirts are all the rage this hot weather
, and they are perfectly transitional clothing piece. They come in wide range of varieties and summer color collections. Snag a pair now and get into the style this heat wave without breaking a sweat.
Arriving autumn, you can still rock them with classic sweater, combat boots with some tights
. This can be a
great investment
as well.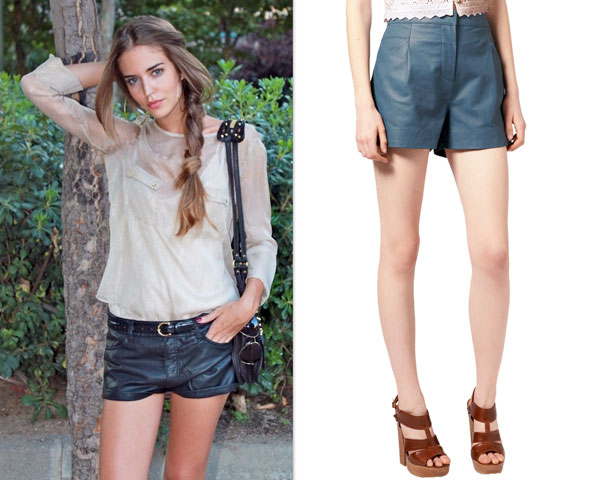 And sweet!!!
To add a feminine streak to an otherwise edgy leather ensemble, offset the attitude of this material by adding in some
girly touches
.  Incorporate
fringes, lacey tanks, polka-dot peplum, chiffon blouse and clunky shoes
. This nice and naughty appeal will surely make you look outstanding in the crowd.
Skirt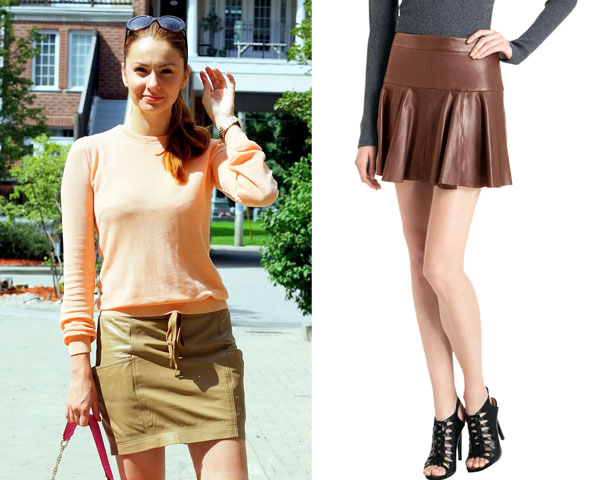 Dresses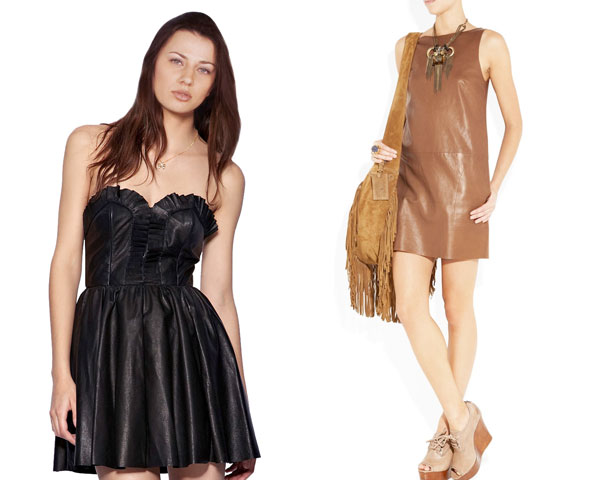 What about going multihued?
Summer is all about getting those bright colors and multihued ones out from your wardrobe so why not
try a multicolored leather garb
and get the feel of summer…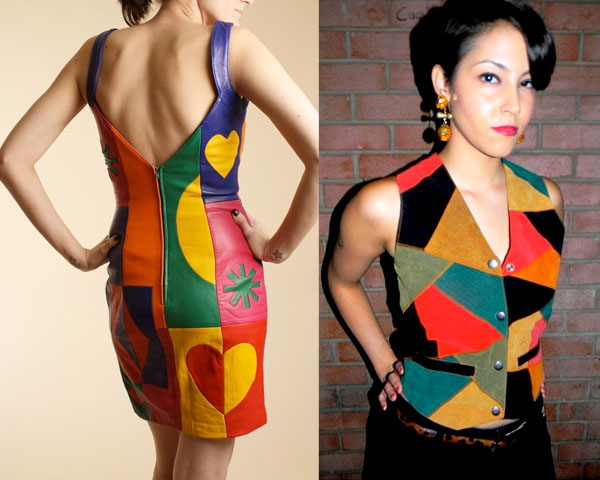 Crop it…
Keep it hot and sexy by revealing some skin with a
chic cropped leather top
. Pair it with cutesy skater skirt or a throttle with some wrecked, high wait denim and you'll get a chic and elegant summer look. 
Cropped leather jackets and pants
can also be an amazing pick. Check out these ensembles.
Or, Cut it!!!
Want to be the star of the show this summer, try out leather pants with cutouts! These
ripped or slit pants
not only make you look striking, but also enable you to let in some air during the warm nights on the town.
Pick the one that blends with your persona
.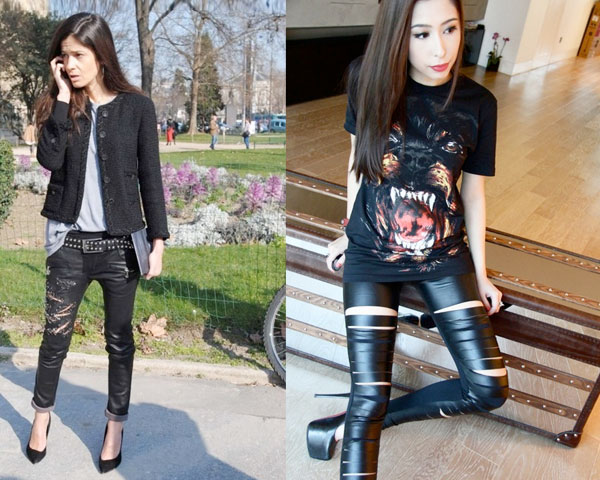 Dye it…
Summer is the season of bright and pastels, so chuck those classic blacks from your wardrobe till the temperature goes down. You can get leather in neons, whites and even bright yellow. The lighter shades soften up the tough-girl pants and, of course, reduce any chance of sweatiness. Check out the getups below for an outfit perfect for summer dinners, rooftop bars or just the time when you are tired of donning the same floral printed dresses.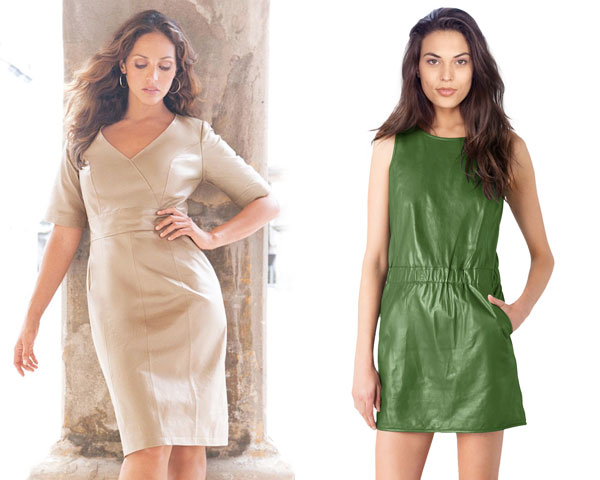 Or, Do it yourself!!!!
Head to your closest leather fabric store or else take a pair of scissors to that stack of old clothes kept under your bed. All you need to do is a
little cutting and some strong glue to fix it
off and you can easily transform your clothes from simple to showy. You can add an instant "wow" to your attire by attaching stylish leather pockets to the back of your denim pants or shorts.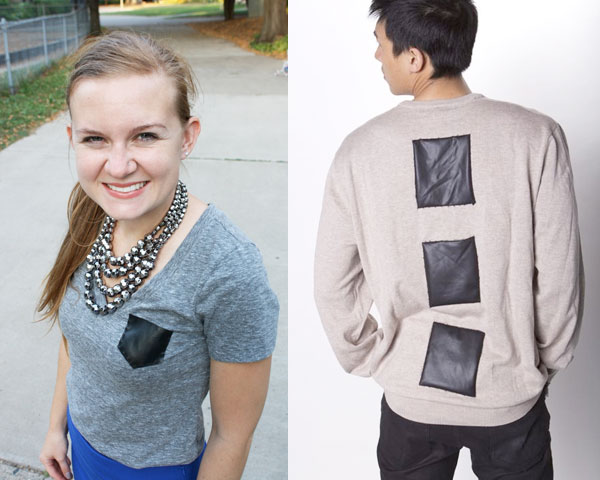 Dress it on your head…
Headbands may reawaken the memories the times when you use to wear school- uniform, but they are actually
cool, stylish and work for any age
. Buy a leather headband, do it yourself or add some studs for extra jazz.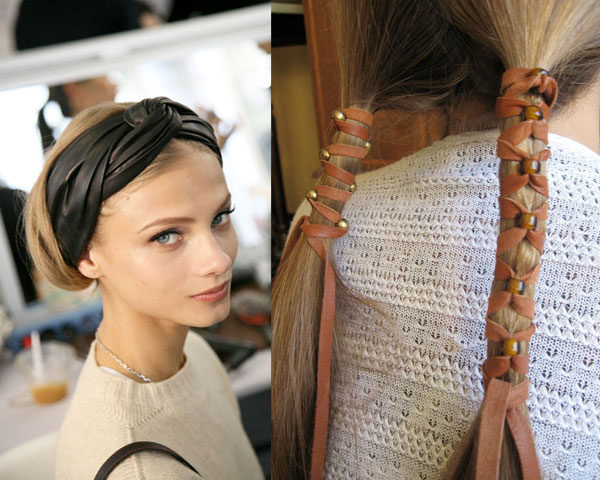 Or, opt for leather handbag…
Your handbag reflects your own personality. The bag, which I often use these days, is gorgeous bright orange leather, and a friend of mine asked what it would go with. It goes with me, silly! 
A leather bag is a classic staple or accessory, which works well with any season
. Try out the electrifying shades of leather handbags.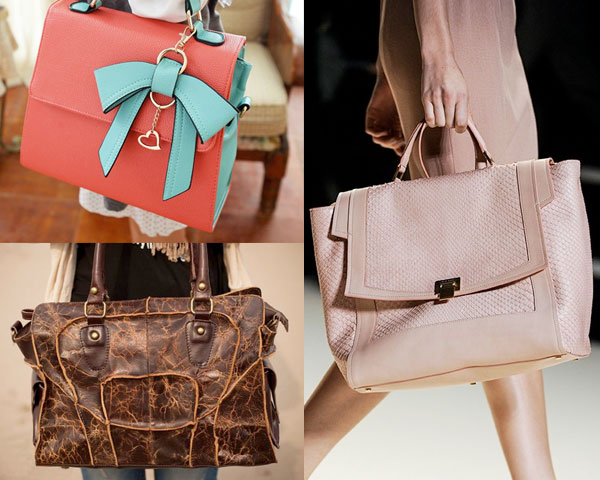 You don't have to be an enthusiast biker to sport your leather all the year round. Outdated ones would disagree with this fact… the only rule is to have fun with this new leather summer trend and make it your own this season.