Leather Jackets in Trend this Summer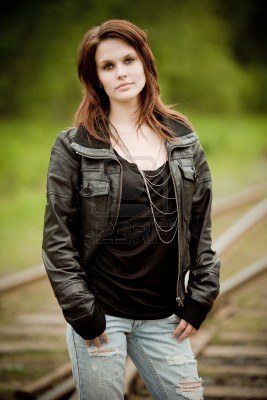 Leather jackets express the sizzles of summer season fashion in unique ways for you to explore.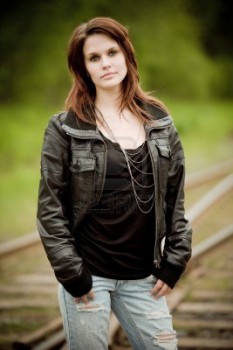 Do you want to click on the cool look for yourself this summer? Try on few leather jackets to satisfy the hunger for fashion. Now, style can get hot with the incoming collection of modern jackets to choose. Select the ones made from soft lambskin. Get the right looks for party and outings with these trendy outwears. Make sure you have sassy accessories to go on with the outfit. A cotton shirt and frilly top can match designer outwear of this kind. Cool the Summer Heat with Amazing Leather Jackets Sensationalize the collection of your wardrobe with some leather jackets of different designs. Please your dad this father's day with such rough and tough looking outfits. Surprise your mother with cute and inspiring outwears of this kind. If you want to pamper yourself, go for the lightweight leather jackets with a broad neckline. This will make the outfit conducive for this season. Bring out the raw passion for passion with these outfits easily. You can select from the jackets that use suede leather. These garments can be ideal for official functions and formal occasions. Go for the attractive ones that catch your eyes. Imprinted designs and colors can make these outfits loud yet good to look at. If you are looking for outwears of kids, you can get few options in leather jackets as well. Kid's clothing is another line of popular fashion trend this summer. So, make your child happy by buying leather jackets for them. Brown, gold, shiny black outwears of this type can suit the children. Short or long leather jackets for kids both are a good choice. How can you stay In Fashion? Leather jackets are not just a clothing meant for a certain gender, it is retro and in the hit list of clothing for all the people. Men and women can both make a choice of different leather jackets depending on the styles. There are outwears that possess cut design at the cuffs and laces or strings at the waist area. Hook up with the appealing stud and open lapel touch ups on the outfit. Now, you can walk on the disco floor with more confidence with this garment. Gear up for the perfect feminine and manly appeal with the leather jackets with open and broad collars. You can even buy the ones that are sleeveless and have in seams that are highlighted with embroidery designs. Go for patterned leather jackets that are colorful. If you think that you can flaunt the abs, then go for the leather jackets that have ripped front. This will focus on your muscles and lean body. Choose a formal black leather jacket with closed front to wear at work. Cowhide jackets are best pick for an adventure trip outdoors. This summer, new styles of this outfit are available at online stores. Check out the latest fad in store. Order online and benefit more with cheap price leather jackets.