Shopping online has indeed become a trend now, not because it is time consuming but the benefits that come from it are never-ending.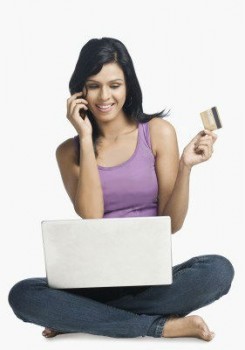 One best part of shopping online is the convenience, which comes along with it. Shopping online reduces human effort by manually visiting the stores and buying things. Internet gives you the ease of shopping at your home with much comfort and look out for what you want unless you find it. Whatever you pick to shop, it is delivered to your home within just a day.
It cuts down money shelling that you usually spend on fuel, saves on energy and time and money too. Shopping online do not need a pre planning program, when you plan to shop, you have the company's website in front of you in your pc and you shop and this is nothing like going to malls and shopping.
When you visit a store to buy clothes, that shop might have clothes with many brands but it could only sell for limited period or number till the stock lasts. But this is not the same with online shopping. There are unlimited options in clothes and everything for you to choose from. You will not find the "out of stock" such thing on the internet as the products shown on the internet are always available.
Go through all the shopping websites in detail so that you clear all the doubts in your mind. You can even check out with the company's records and credentials in order to see when and how the company was established and is it trustworthy to shop form the particular website. You can ask for reviews from your friends you previously must have shopped from that store or simply read the feedback given on the web page.
Pay proper attention to the description of the product that you want to shop for. For instance, if you are planning to buy a jacket for yourself this season, so before you add that product to the cart, make sure to read the entire details of it and not just blindly make the payment.
Cheap or reasonably priced jackets are offered for sale on plenty of clothing websites. Check out the quality of the fabric used in making them by zooming every picture carefully. Coming to the payment factor, all your credit or debit card information stays under wraps devoid of any deception or fraud.
Above listed is some information on shopping online. This is one safest and affordable way to buy products.